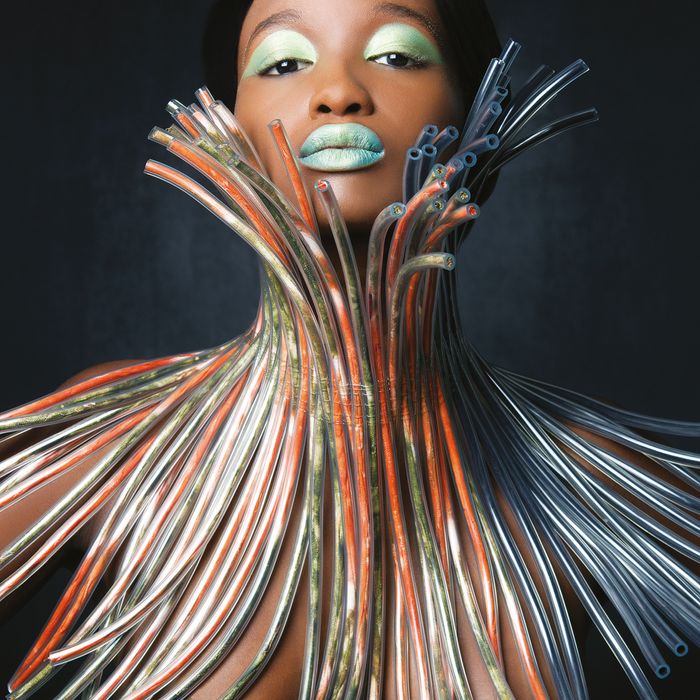 Silvia Beccaria, Mal d'Africa.
Photo: Alessia Micheletti
Consider the divided feelings among celebrities on the subject of the choker trend: Taylor Swift's crew wears them together, always. Allison Williams thinks of chokers and sees dead people. Amandla Stenberg wears them for '90s nostalgia (her childhood).
But there are more extraordinary chokers and necklaces than the 12 that attended Gigi Hadid's birthday party. Curated by jeweler Nicolas Estrada, the lavish jewelry in the book New Necklaces: 400+ Contemporary Designs (out August 9 from Promopress) is a compendium of bold pendants, collars, and chokers styled by 180 artists from 42 different countries. Made with paintbrushes, cigarettes, and butterflies, the necklaces trace designers' evolving conceptions of "contemporary jewelry." (Since the 1950s, the term has loosely applied to any artistic, craft-based pieces.)
Click ahead to preview inventive designs from the book: layered mussel shells, gold golf pencils, and militaristic Legos.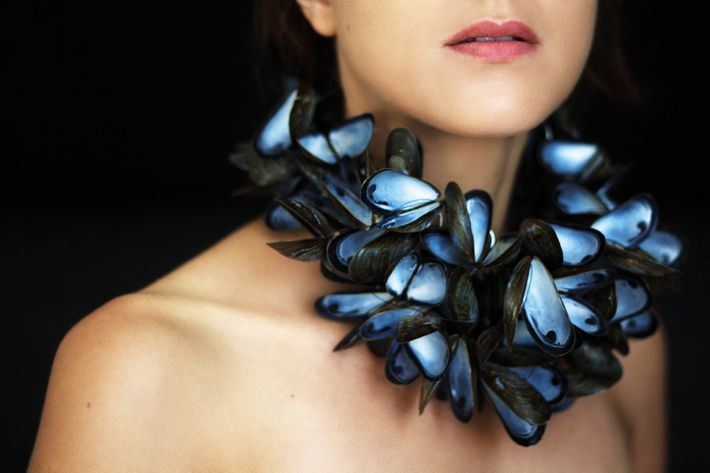 Tiffany Rowe, Cliona. Mussel shells, aluminum.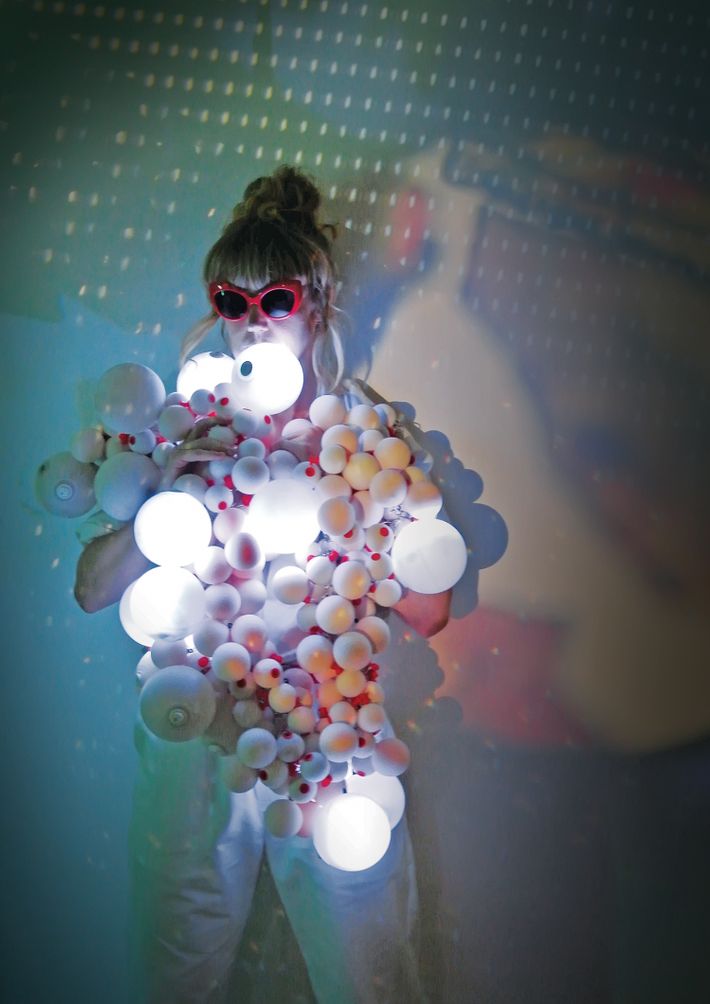 Zoe Robertson, Evolve It? Stainless-steel loops, with outsourced component parts, hand-flocked spheres, and light-up pods.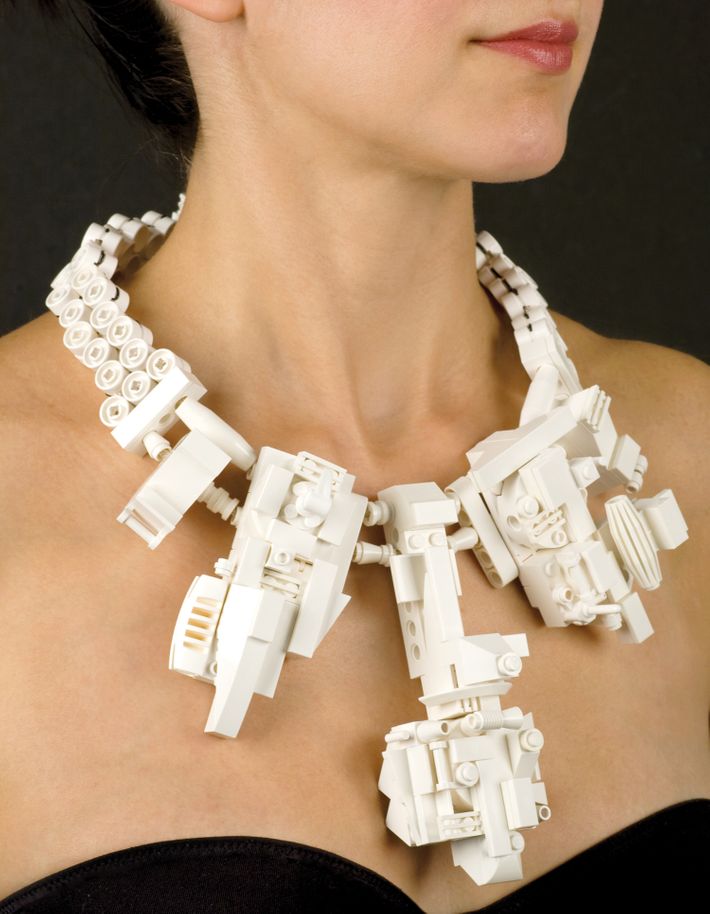 Emiko Oye, Dawning Necklace. Repurposed Lego, silk cord, coated copper wire, fine silver label.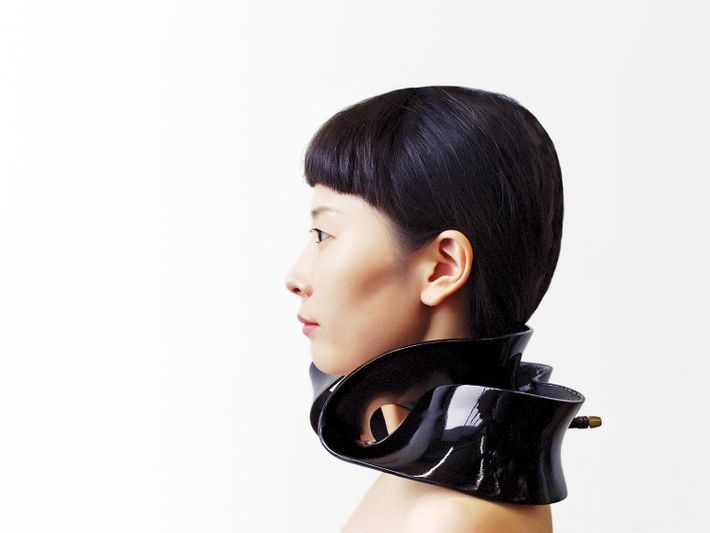 Marion Delarue, Cracheh I. Inner tube lacquered with Korean traditional lacquer.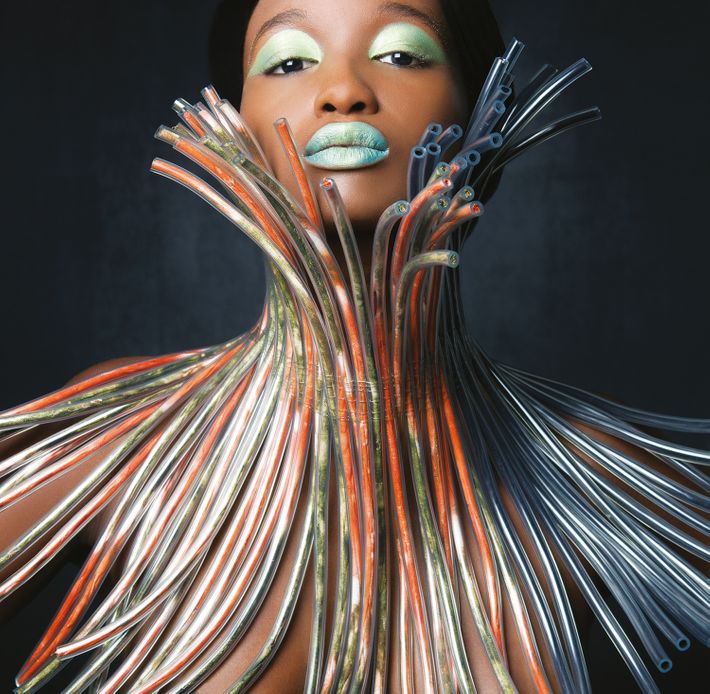 Silvia Beccaria, Mal d'Africa. Nylon, PVC, African Fabric.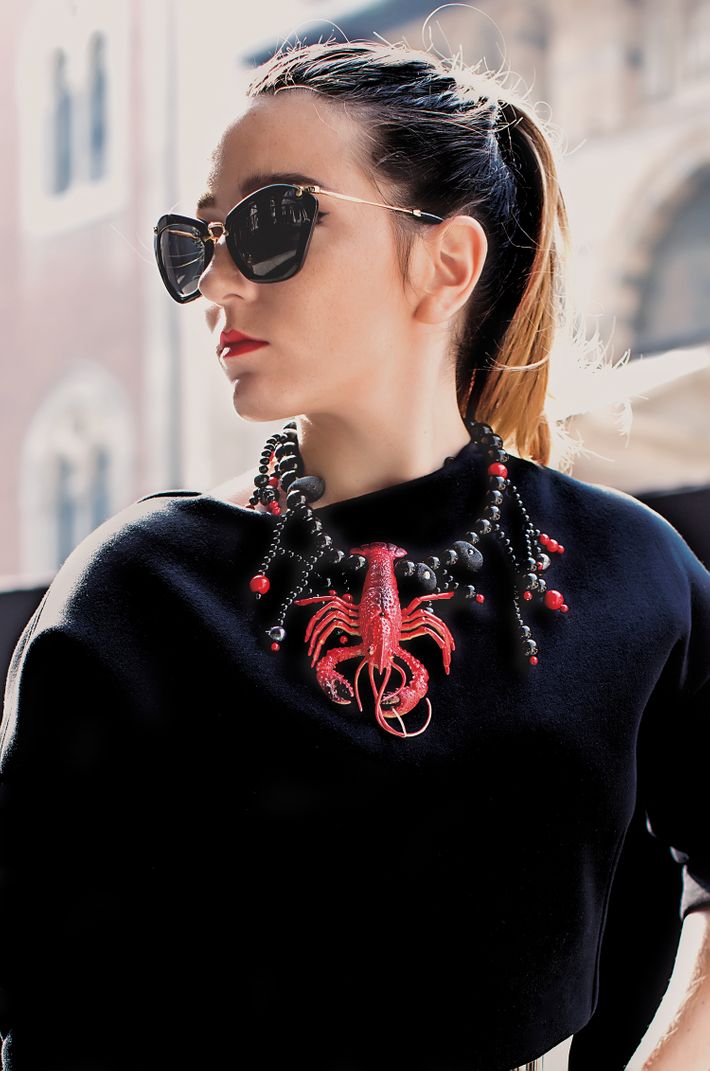 Tiffany Rowe, Animal Attraction. Glass and resin beads, microbeads, pearls, polymers, coral, lobster toy.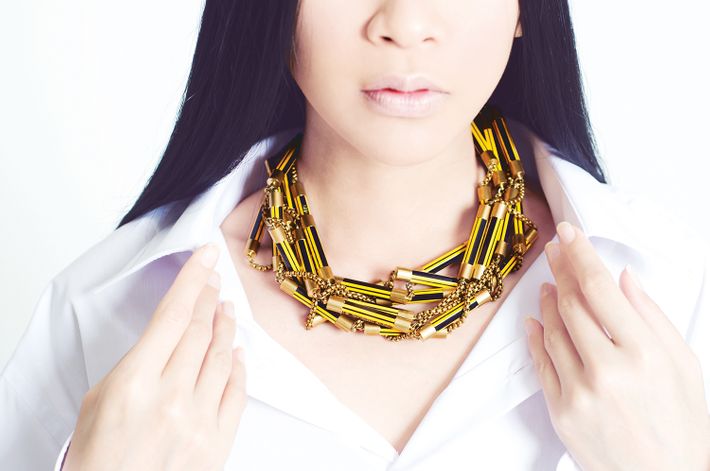 Fréj, Yellow Pencils Series. Brass, graphite pencils.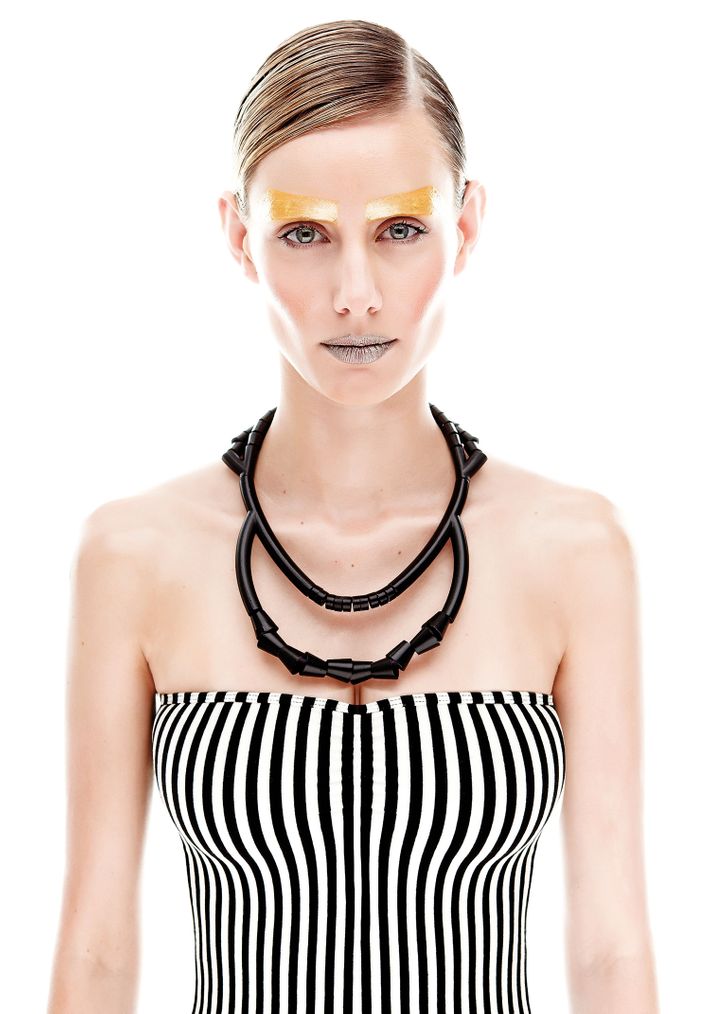 Ariane Ernst, Hubs No.2 black. Lacquered polyamide.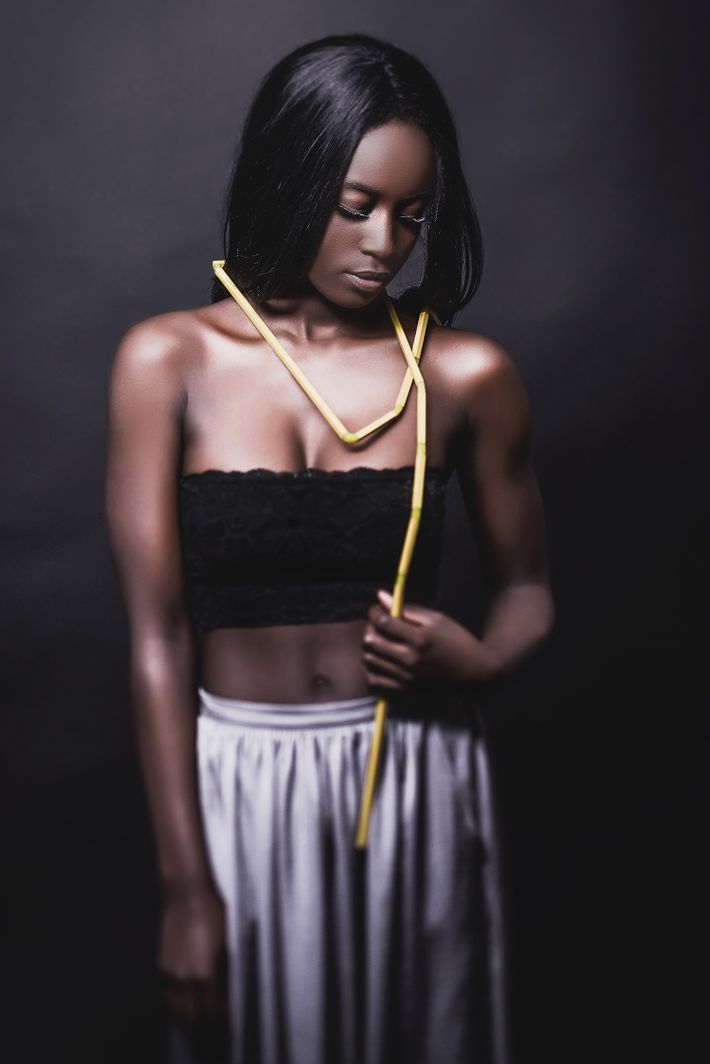 Lena Wunderlich, Flexible Necklace. Painted brass and silicone rubber.