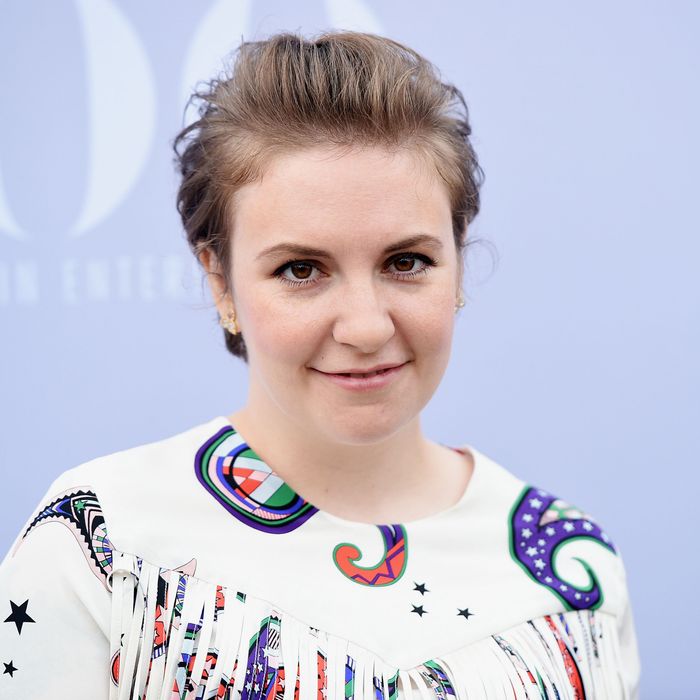 Lena Dunham.
Photo: Jason Merritt/Getty Images
Like many in the nation, Lena Dunham seems to be thinking a lot about police brutality, gun violence, and race relations in the United States.
And she's had enough of it. So much, apparently, that she's in favor of tearing out the images of guns in the ads for the new Jason Bourne movies.
Ever since the deaths of Alton Sterling, Philando Castile, and the five Dallas police officers, Dunham has been voicing her thoughts about race and policing on social media.
On Tuesday, Dunham shared a photo originally posted by Tami Sagher, her co-producer on Girls. In the Instagram post, Sagher showed an image of a subway ad for the new Bourne film. The gun that Matt Damon holds has seemingly been torn out. The caption read: "Hey New Yorkers, what if we do some peeling & get rid of the guns in the Jason Bourne subway ads.So tired of guns."
Though Dunham doesn't specify in the post why she supports tearing out the gun image in the Bourne ads, her recent postings on social media have referenced the victims of police shootings.
Her most recent Instagram post was a screenshot of a graphic by the New York Times of high-profile police shootings involving black men and women.
Dunham captioned it "no caption needed#blacklivesmatter"