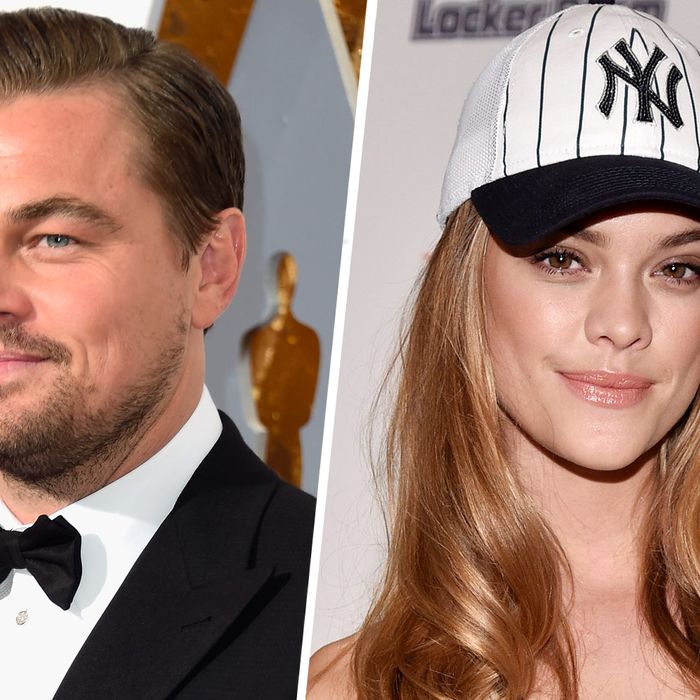 Leo DiCaprio, Nina Agdal.
Photo: Getty Images
Here's the news: Leo DiCaprio made out with a blonde Victoria's Secret model on the beach in Malibu yesterday. Her name is Nina Agdal, and she is 24. The Daily Mail has a bunch of photos of the rendezvous here.
Leo and Nina have been spotted together before, doing all of the things Leo likes to do: ride Citi Bikes, smoke cigarettes, etc. And now this other thing (make out on the beach).
Don't be surprised if paparazzi catch them going out for ice cream next.