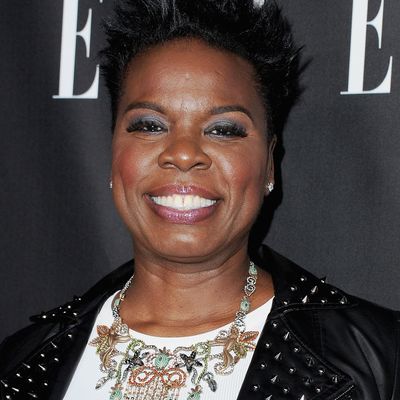 Photo: Jon Kopaloff/FilmMagic/Getty
This post has been updated.
The hatred continued to ramp up over the course of the evening, and Jones was understandably devastated. "I leave Twitter tonight with tears and a very sad heart," she wrote at the end of the night, before signing off. "All this cause I did a movie.You can hate the movie but the shit I got today…wrong."
In response, people began to share their support under the #LoveForLeslieJ hashtag, with celebrities like Anna Kendrick, Chrissy Teigen, Elizabeth Banks, Josh Gad, Dan Savage, James Corden, Margaret Cho, and Ghostbusters writer/director Paul Feig — who has also been subject to consistent harassment since his film was announced — chiming in to give her their backing.