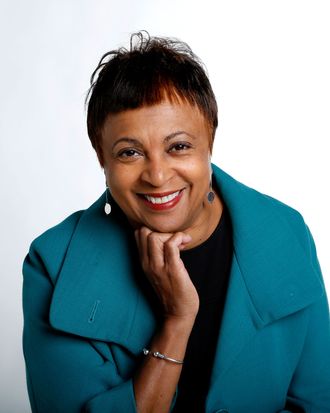 Carla Hayden.
Photo: Cassidy Johnson/Getty Images
With only a few months remaining in his presidency, President Barack Obama has some good tricks up his sleeve. In February, Obama nominated Carla Hayden to be the 14th person in history to head up the Library of Congress, and on Wednesday she was confirmed by the Senate in a 74-18 vote.
Hayden spent years as head of the Baltimore library system and was the former president of the American Library Association. In accepting the role of Librarian of Congress (cool title), she is now both the first woman in history to take on the role as well as the first African-American. Hayden will serve in the role for ten years.
When Hayden was nominated by Obama in February, he wrote, "Dr. Hayden has devoted her career to modernizing libraries so that everyone can participate in today's digital culture. She has the proven experience, dedication, and deep knowledge of our nation's libraries to serve our country well and that's why I look forward to working with her in the months ahead."