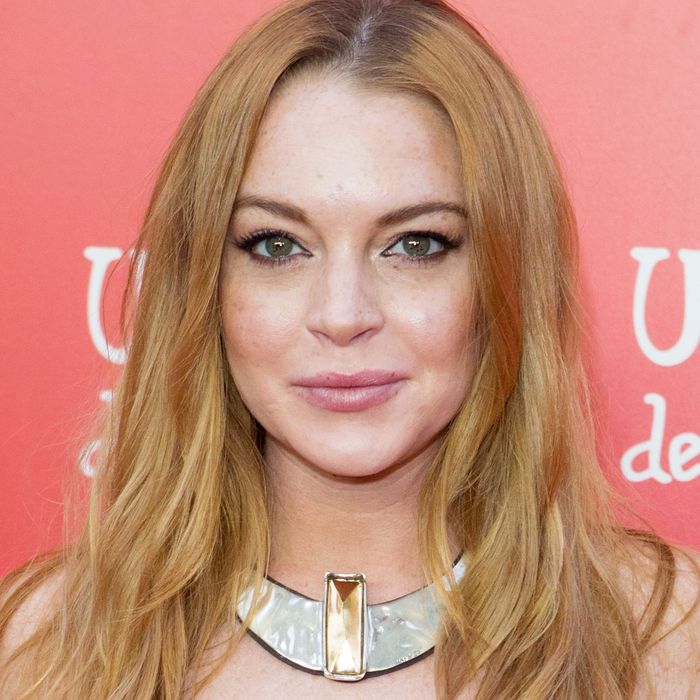 Fellow Pokémon Go enthusiast Lindsay Lohan.
Photo: Pablo Cuadra/Getty Images
It appears as if Lindsay Lohan has taken a break from reading, writing, studying Arabic, and arguing about the global economy to indulge in a more (literally) pedestrian hobby: playing Pokémon Go. (Weird, it's almost like there are two Lindsay Lohans!)
In an Instagram post featuring a screen-grab of the game, Lohan warned the world that she was "Getting started."
This news comes shortly after Justin Bieber was found wandering Central Park, entirely enthralled by the game.
Stars — they truly are just like us.