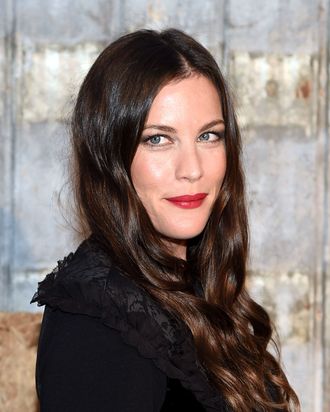 Photo: Michael Loccisano/Getty Images
Liv Tyler took to Instagram on Sunday to welcome her new baby girl, Lula Rose Gardner.
Judging from the many, many exclamation points (in total, 14!) and growing-heart emoji (six!) in the photo's caption, this is one ecstatic mom.
And why shouldn't she be?
Since then, baby-bump photos have been a mainstay on the actress's account, along with other family photos. Lula Rose, after all, is her second child with fiancé David Gardner, a sports manager. Tyler also has another child with her ex, Royston Langdon.
Not to be outdone by Tyler, Gardner also shared the excitement surrounding the birth of Lula Rose on his Instagram account.