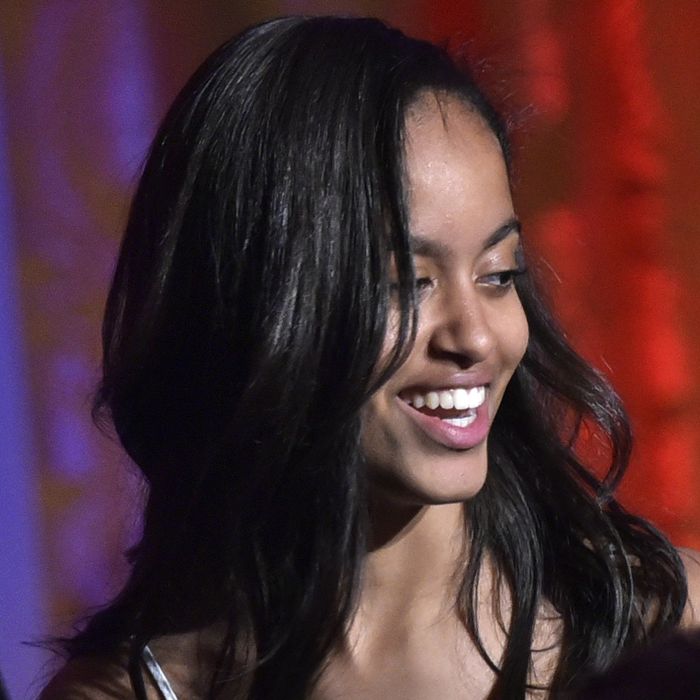 Photo: MANDEL NGAN/AFP/Getty Images
Malia Obama has been spending the past few days at Lollapalooza (again), and although the perks of being one of the First Daughters at a music festival must be great — no waiting in line and no gross porta-potties, with backstage passes and other VIP treatment we can only dream of — having your every move blasted onto social media has to be harsh.
There's a particular video going around of Malia dancing to Mac Miller with her friends. In one shot, she flips her skirt up to reveal modest athletic shorts while she dances. Someone who has never seen a Big Freedia video might think of this as "twerking," but that would be an exaggeration. Let's be honest — some of the commentary has the whiff of respectability politics.
The girls making the video are cheering Malia on, and it's just, like, three seconds of the tiniest smidge of rebellion. Trust us, it pales in comparison to whatever we got up to at Lollapalooza in the '90s, back when cell phones were the size of bricks and the preteen Bush twins were getting ready for their reign of boozy Texas terror.
In short: Live your life, Malia.