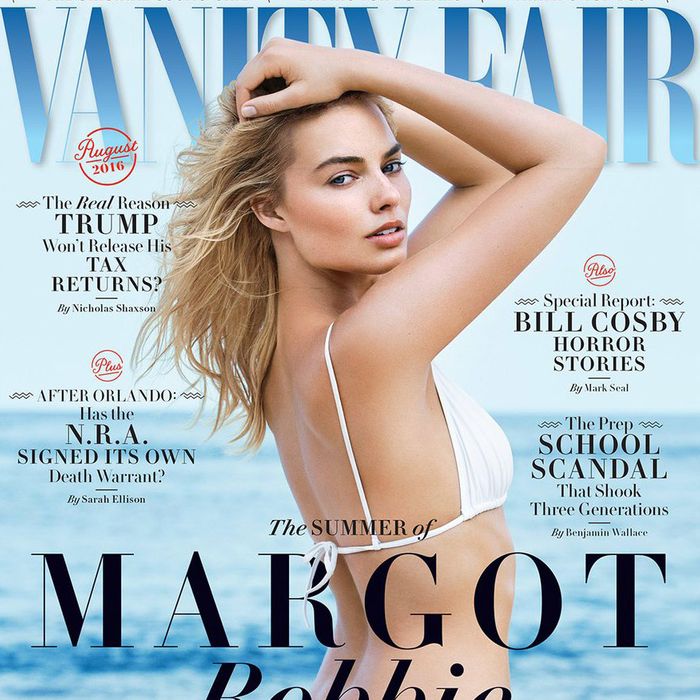 Margot Robbie has finally spoken out about Rich Cohen's Vanity Fair profile that deemed her "too fresh to be pegged," and she agrees: It was really weird.
"I remember thinking, That was a really odd interview, I don't know how that's going to come out," she told interviewer Carrie Bickmore on Network Ten's The Project. "And then when I read it I was like, 'Yeah, the tone of this is really weird. Like, I don't really know what he's trying to get at.'"
Robbie says she initially kept quiet, but was happy that her fellow Aussies — or, as VF calls them, "throwback people" — came to her rescue. "I didn't say anything and I had like a bit of Aussie pride where I was like, 'Don't mess with the Aussies! Look what happens when you mess with Australia!'"
Still, being pegged as un-peggable is nothing compared to what women face in Hollywood every day, so Robbie is prepared to let it go. "I didn't expect there to be like an uproar about it at all," she continued. "I've read like far more offensive, far more sexist, insulting, derogatory, disgusting things on a daily basis. I don't know, maybe I'm like desensitized to it."
Sad, but true!