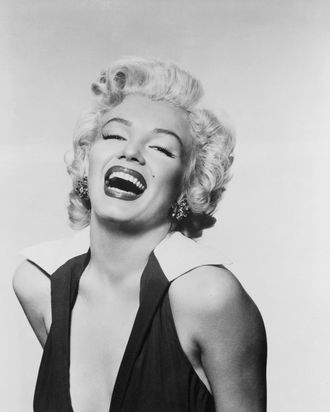 Photo: Bettmann/Getty Images
It's one thing to idolize Marilyn Monroe by following the late actress's weird diet or imitating her vintage looks, but now you can take things a step further and purchase a lock or two of the her hair. Two locks of Monroe's hair will be paraded before potential buyers on a cruise ship from New York to England before they're put up for auction in November in Los Angeles. Two of Monroe's dresses will also be on sale, as well as a collection of photos from the East of Eden premiere.
According to the Associated Press, the hair was acquired by Frieda Hull, a superfan-turned-friend of Monroe's who got them from her hairdresser. (She asked Monroe for permission first, of course.) They're reportedly being stored in an ultraviolet-protected case, because if you're buying a dead actresses's hair, it had better be in pristine condition.