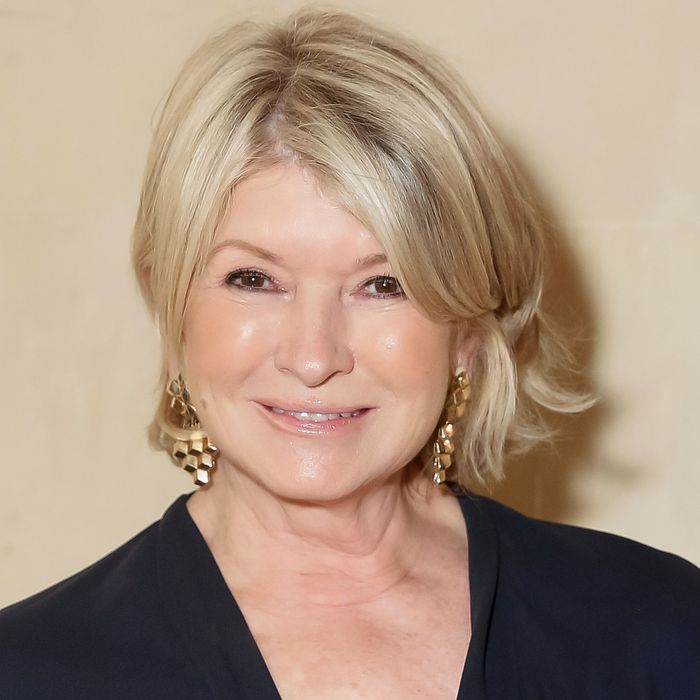 Queen Martha.
Photo: Matteo Prandoni.com/BFA
Martha Stewart — reigning queen of all things DIY and party-planning — uses every moment of her life as a teachable moment in the realm of entertaining. Case in point: At the Bad Moms premiere, a film in which she has a small role, she illustrated the correct way to exit a party.
"Page Six" reports:
"When the movie let out, [Stewart] grabbed two glasses of wine off a tray and walked out the door and left for the evening. With the glasses! Full of wine!" We hear that the wine glasses were specifically created for the premiere with the film's title on them and were meant to be taken as gifts — though everyone but Stewart opted to take the glasses that were not full of booze.
Martha — the glasses! Full of wine! Okay, if you insist. 
He rep later clarified that she poured the wine out before getting into her car. Which begs the question: Is Martha literally out of control or never not in control?