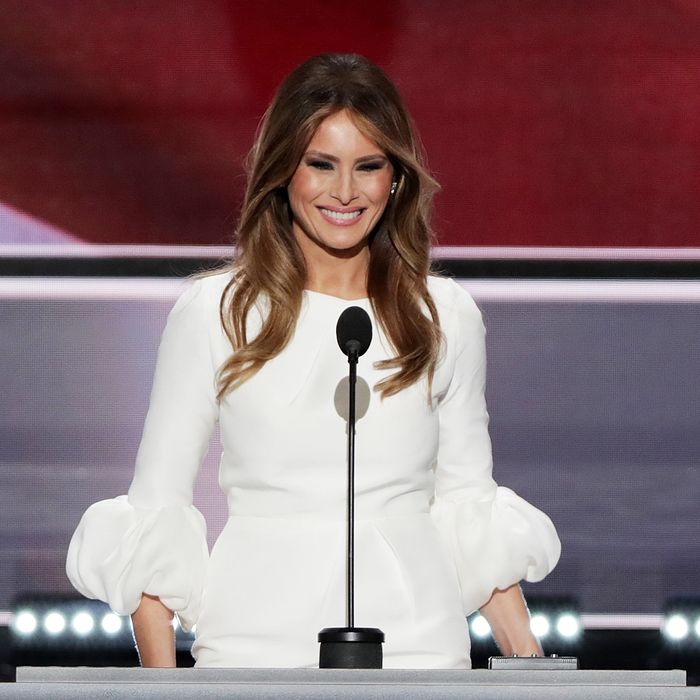 Photo: Alex Wong/Getty Images
Melania Trump knows a thing or two about fashion. After all, she is a former model who was raised by a designer mom.
So, it makes sense that she's pretty darn comfortable with making her own fashion choices, sans the advice of a stylist.
Melania wore an off-white design by Roksanda that she'd found, funnily enough, while shopping online at Net-A-Porter, according to Women's Wear Daily.
The off-white dress features bell sleeves and is made of cotton silk. Melania's spokesperson didn't confirm how much Melania paid for the dress, but it's listed on Net-A-Porter for $2,190.
It was a big day, after all, for Melania, who delivered her first major campaign speech in support of husband Donald Trump. Her speech, which stayed within pretty safe political territory, seemed to satisfy the audience at the RNC.