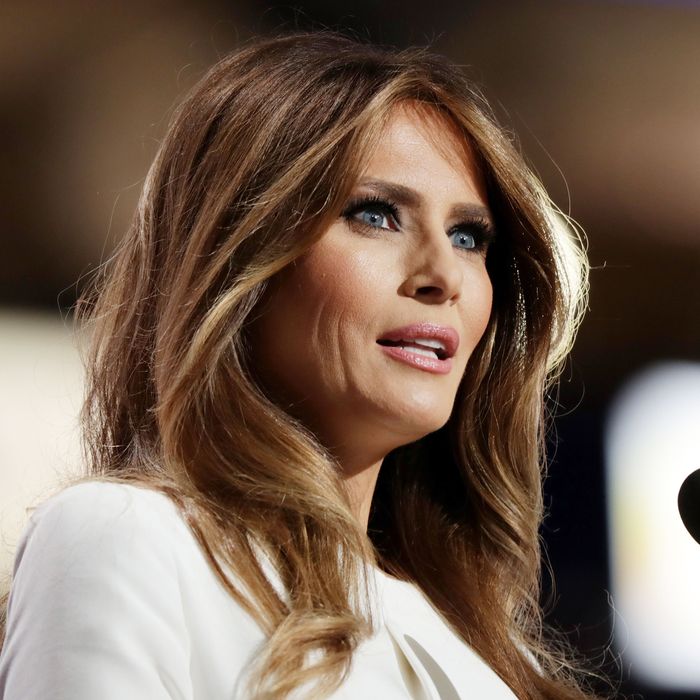 Melaniabot glitched last night.
Photo: Chip Somodevilla/Getty Images
Melania Trump, who was last night's keynote speaker at the Republican National Convention in Cleveland, may have learned a thing or two (or six) from current First Lady Michelle Obama. In fact, part of her speech was an exact replica of Obama's successful address from 2008 — and reporters were quick to take notice. Actor Jesse Williams started the #FamousMelaniaTrumpQuotes hashtag, and Twitter users piled on from there. So without further ado, here are some more of Melania's best lines:
Trump's campaign chairman was quick to defend Melania's speech, saying on CNN that it was "crazy" to think she'd stolen it and that she was simply reiterating "common words and values." But we know the real fault lies with her speech writers.