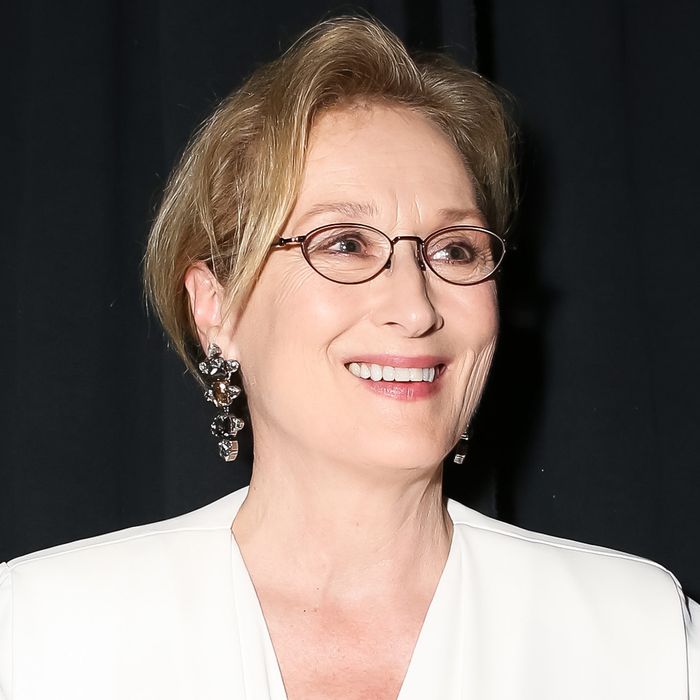 Be free, Meryl, be free
Photo: Sam Deitch.com/BFA
If you've ever downed two tiny bottles of white wine on a plane and decided to watch Ricki and the Flash on a whim, only to find yourself weeping by the end, then you too know that Meryl Streep, along with being one of the greatest actors of our time, can also give a hell of a musical performance. But Streep shared a truly sad story involving her singing at a recent New York screening of her new movie Florence Foster Jenkins, in which she plays the eponymous socialite and amateur opera singer who had a notoriously bad voice.
"Page Six" reports that Streep, one martini in, confessed, "I love singing, and I am not allowed to sing at home because everybody says, 'Mom, shut up.'"
Well, I do declare, Mamie Gummer, that is no way to treat your mother! Come be our mom, Meryl Streep. We'll let you sing any time you want.