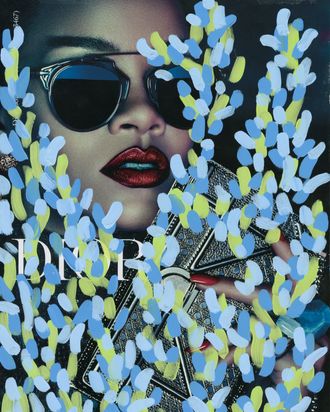 Michael De Feo's Untitled (Rihanna by Steven Klein for Dior), 2016.
Photo: Michael De Feo
Known as "the Flower Guy," graffiti artist Michael De Feo has defaced fashion ads worldwide for more than two decades, painting whimsical flowers over celebrities like Rihanna, Beyoncé, Kendall Jenner, and Justin Bieber. The graffiti is illegal, and the fashion industry loves it.
Last year, a guerrilla art collective gave De Feo a key to New York City bus-shelter ads, inviting the artist to challenge corporate messaging. He stealthily painted over ads by the likes of Dior and David Yurman and has since gained serious recognition among fashion designers. The graffiti inspired a line of scarves and bags by Echo, prompted two commissions by Neiman Marcus, and appeared in a Christian Louboutin social-media campaign. "It's not real life," he told the New York Times about his artwork last spring. "And these are not real flowers."
Now De Feo's reinterpretations are on display in a more purely artistic context, in an exhibit at the Danziger Gallery on the Lower East Side that closes August 12. Click ahead to see his art covering some of fashion's most elite ad campaigns: Rihanna for Dior, Cara Delevingne for Tom Ford, and Lili Summer for Saint Laurent.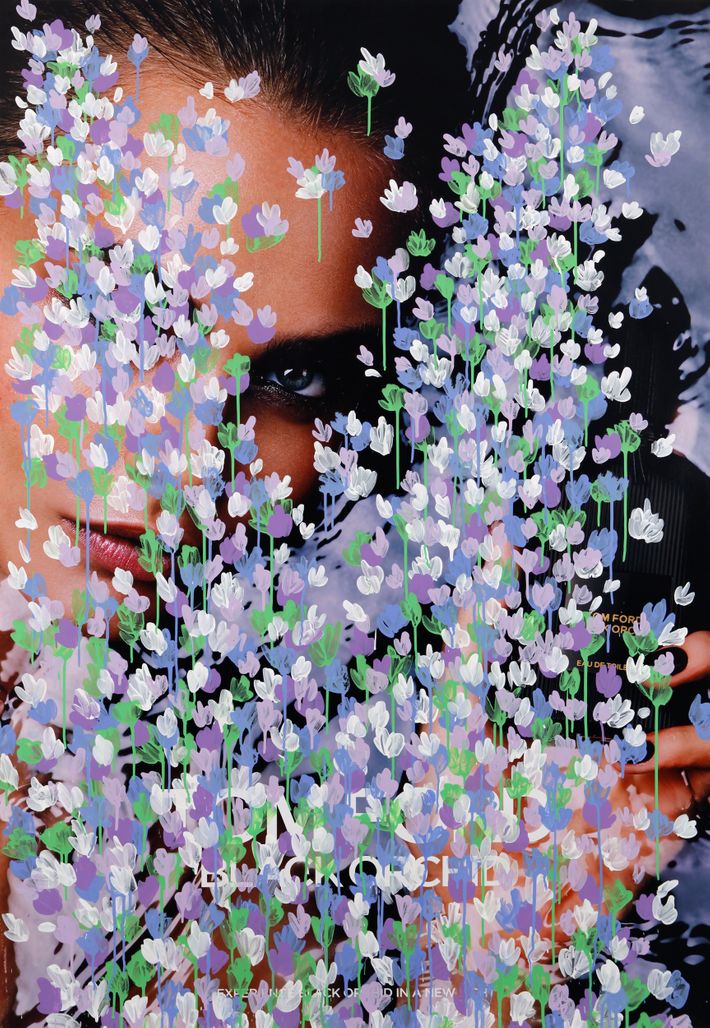 Untitled (Cara Delevingne by Mario Sorrenti for Tom Ford Black Orchid), 2016. Acrylic on NYC bus-stop shelter announcement.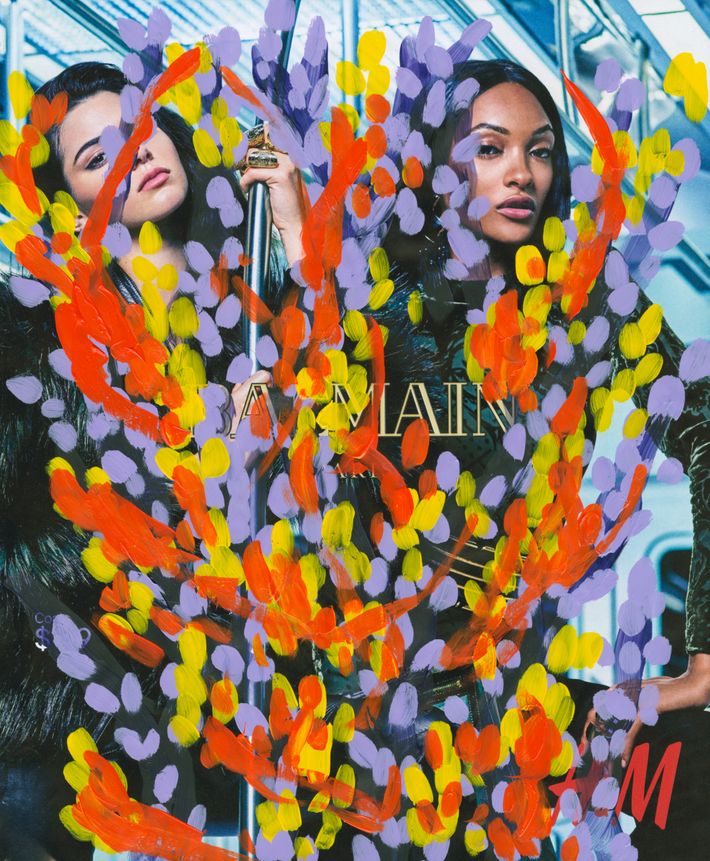 Untitled (Kendall Jenner and Jourdan Dunn by Mario Sorrenti for Balmain and H&M), 2016.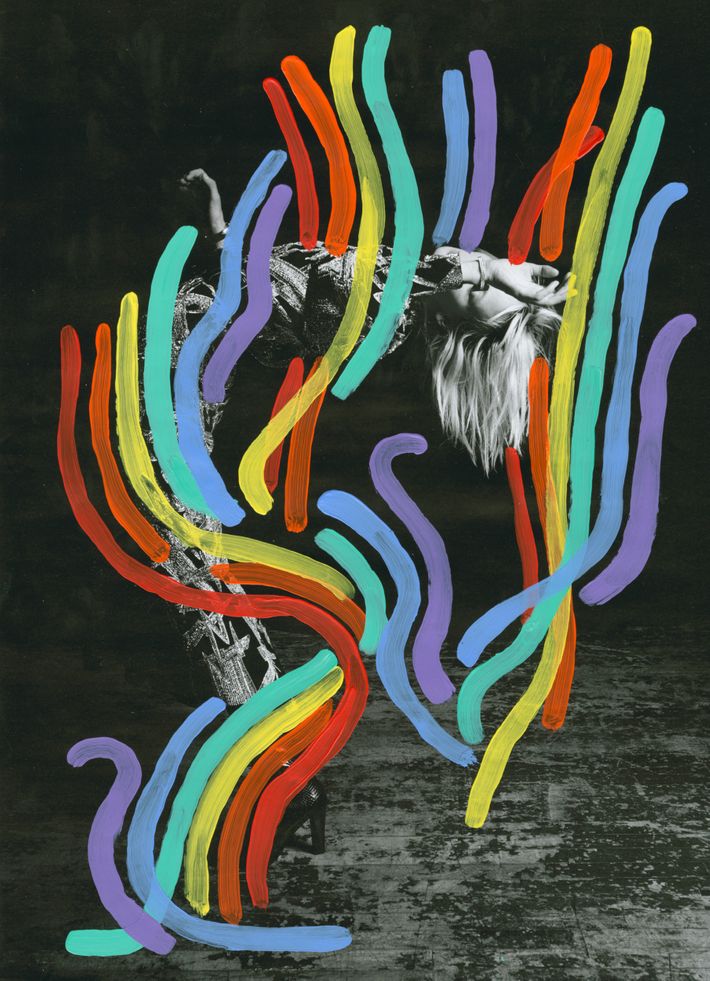 Untitled (Lili Summer by Hedi Slimane for Saint Laurent), 2016.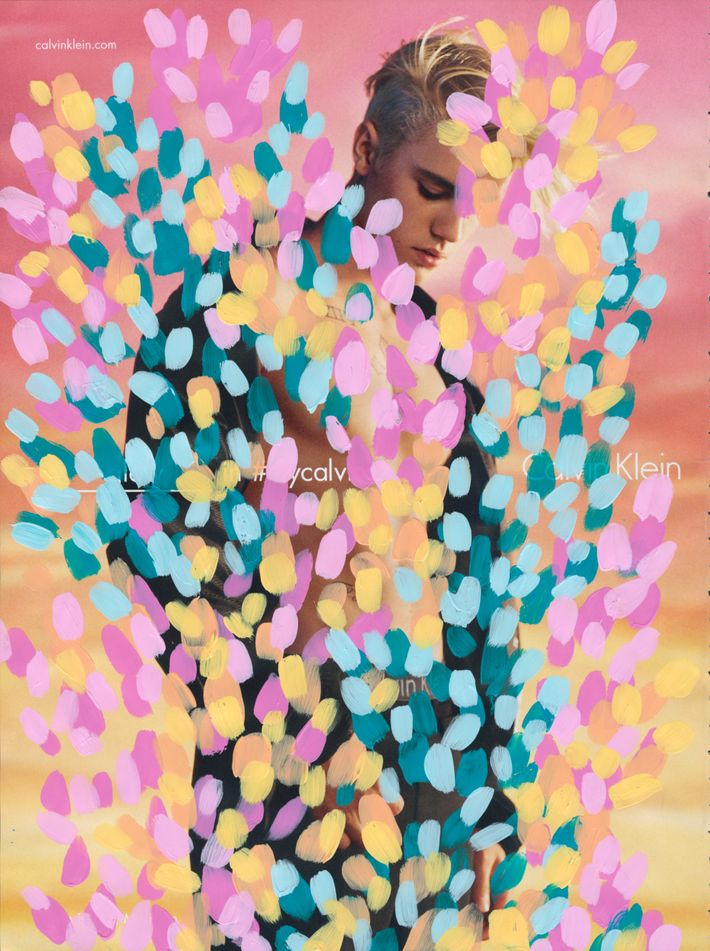 Untitled (Justin Bieber by Tyrone Lebon for Calvin Klein), 2016.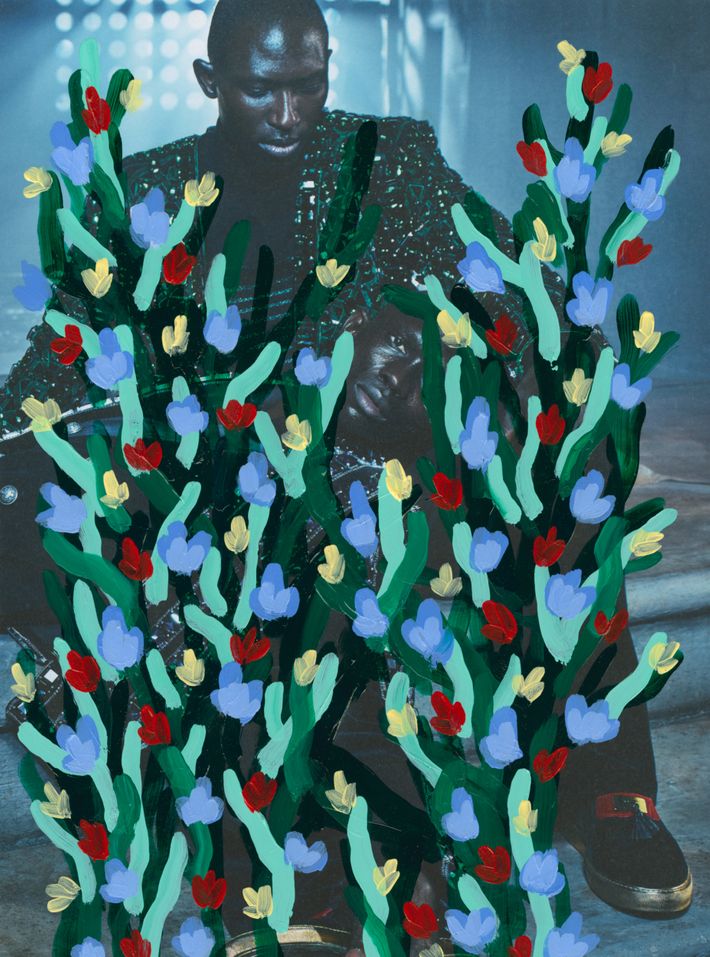 Untitled (Armando and Fernando Cabral by Mario Sorrenti for Balmain), 2016.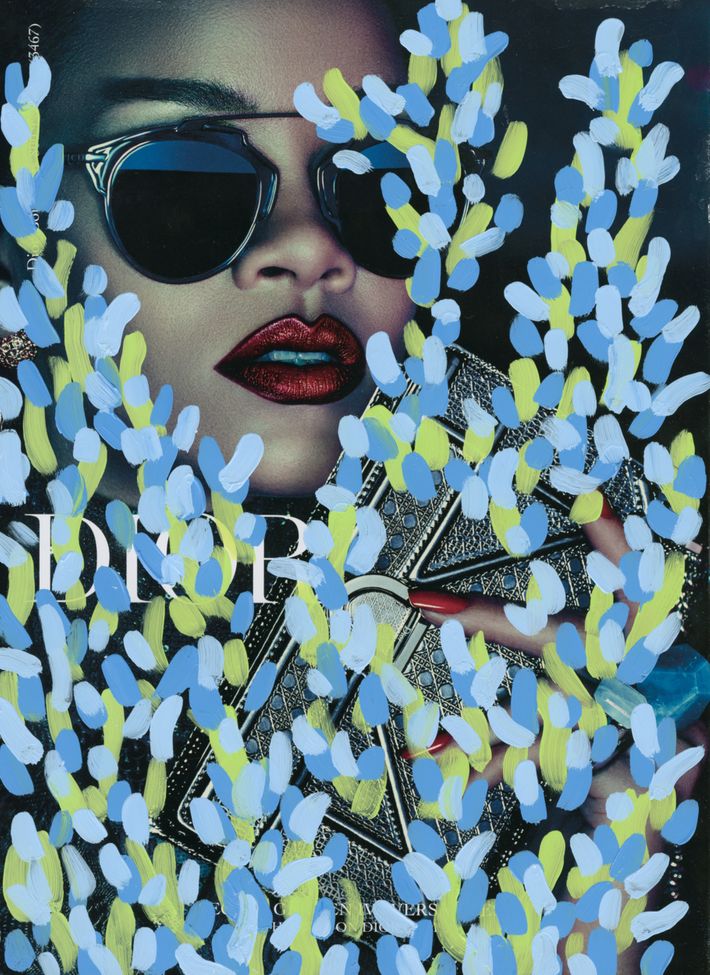 Untitled (Rihanna by Steven Klein for Dior), 2016.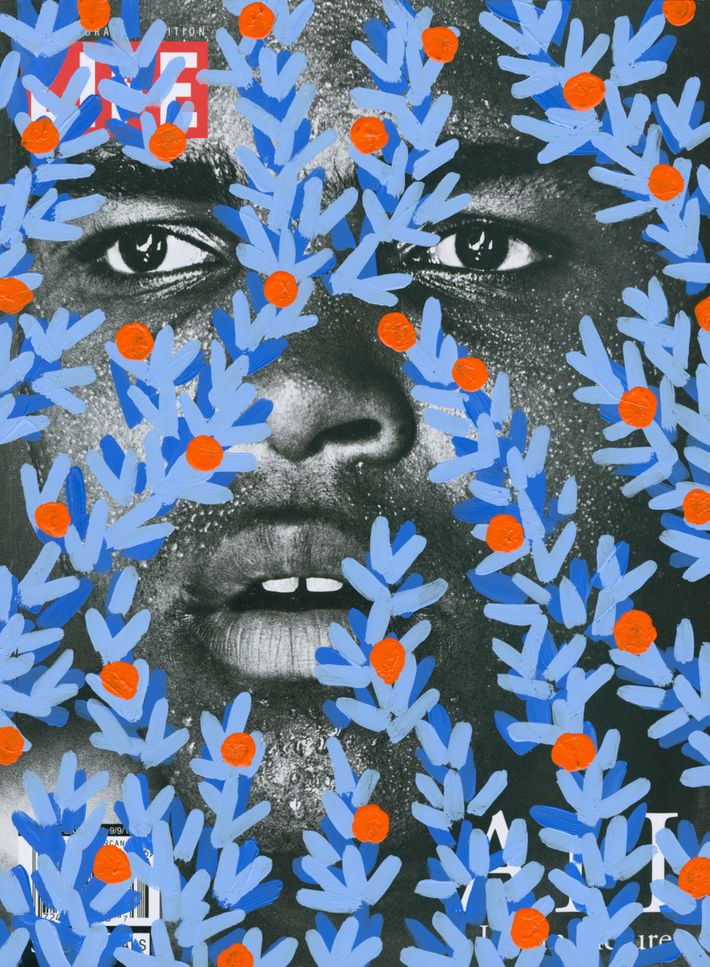 Untitled (Muhammad Ali by Gordon Parks on cover of LIFE, June 10, 2016), 2016.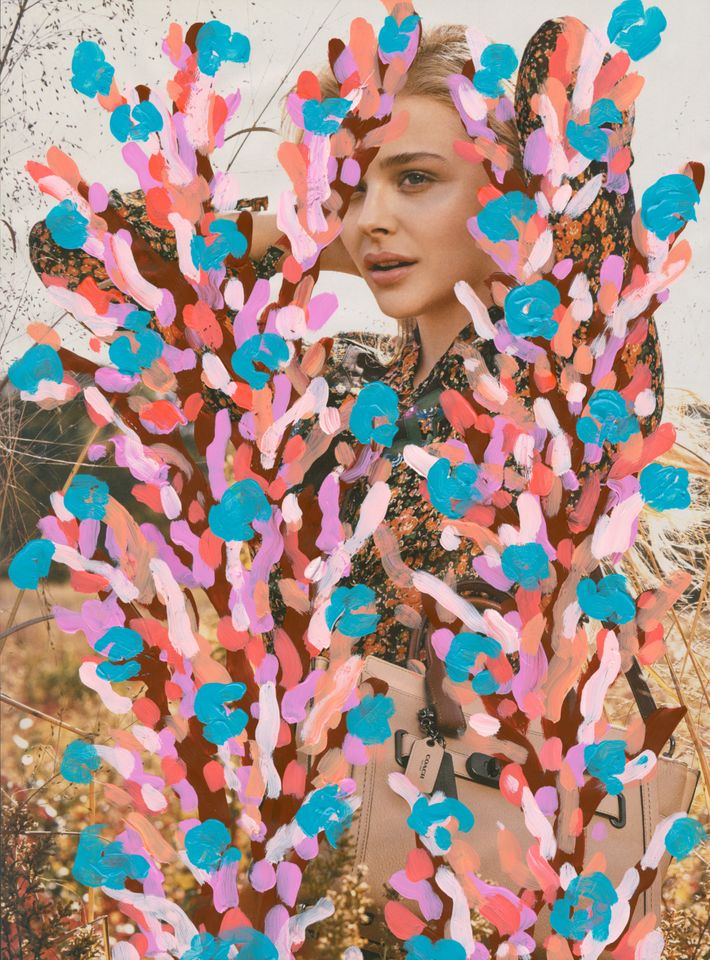 Untitled (Chloe Moretz by Mikael Jansson for Coach), 2016.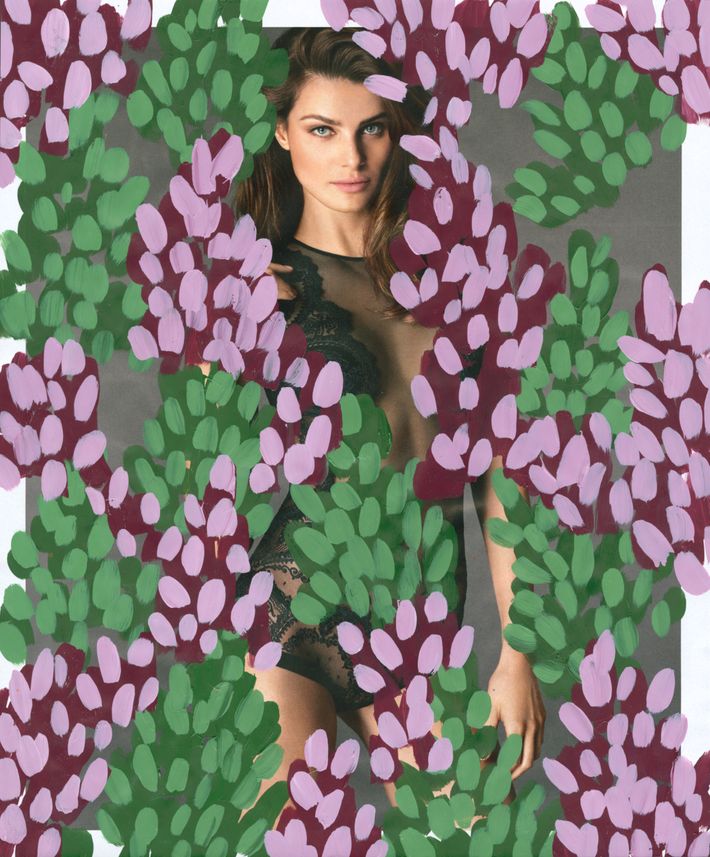 Untitled (Isabeli Fontana by Mert Alas and Marcus Piggott for La Perla), 2016.