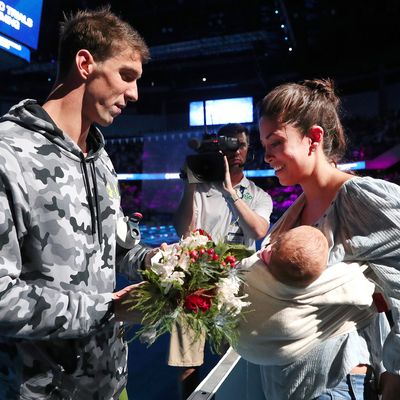 Photo: Tom Pennington/Getty Images
Michael Phelps first began swimming at the age of 7, but by 15 he was already competing in his first Olympics.
Now it looks like he's hoping that his son, Boomer, might follow his daddy's swimming career. And Phelps isn't wasting any time getting him in the water.
On Wednesday, Phelps and his fiancée, Nicole, each shared photos on Instagram of Boomer's first swim in the pool.