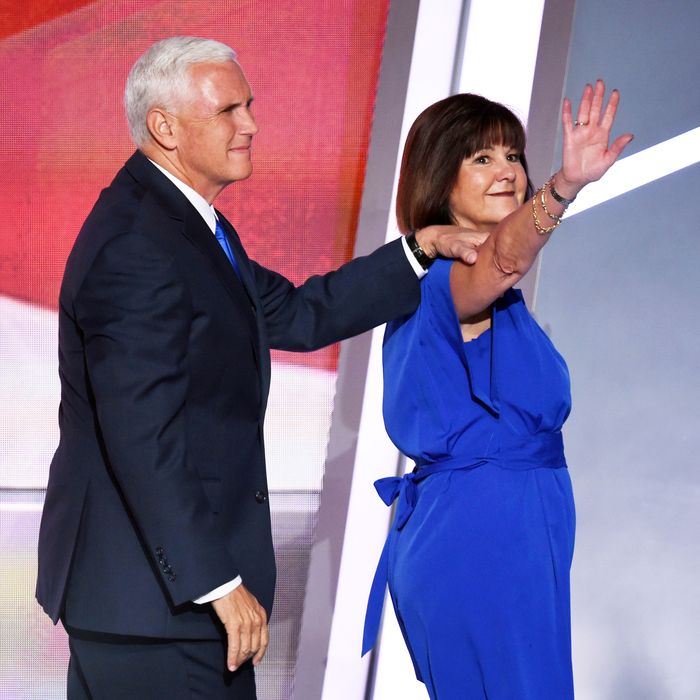 The lovebirds.
Photo: TIMOTHY A. CLARY/AFP/Getty Images
Today, the New York Times took an in-depth look at Indiana governor and Mulan truther Mike Pence's conversion from a Catholic Democrat to an Evangelical who's, well, Donald Trump's running mate. (Life is a highway, as they say!) But along with Pence's general story is a small but incredibly telling detail about Pence's wife of 31 years, Karen. And Karen, as you will soon learn, is a woman who fucking knows how to commit to a plan.
Per the Times:
They met when he was in law school at Indiana University. After they started dating, she bought a gold cross with the word "Yes" engraved on it, and kept it in her purse until he proposed.
Ah, l'amour!
Some women make Engagement Chicken, some women get a piece of jewelry with their planned answer to a proposal handcrafted as soon as they start dating their significant other, you know, just in case.