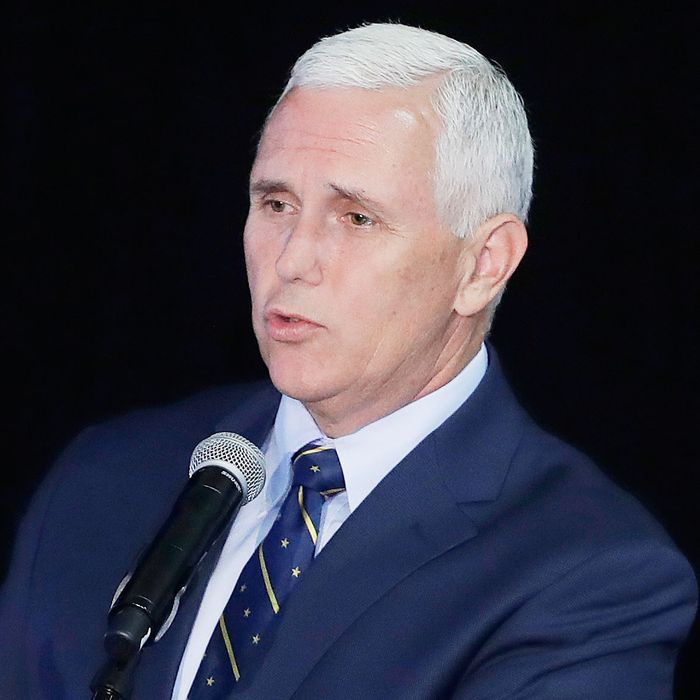 Mike Pence.
Photo: Darron Cummings/AP
Indiana governor and Donald Trump running mate Mike Pence — notable for getting incensed at the animated Disney movie Mulan for being liberal propaganda that promoted the idea of women in the military — was once just a man getting incensed at the idea of working mothers allegedly stunting their children's growth.

CNN dug up a letter he wrote to the editor of the Indianapolis Star in 1997, in which he called out mothers in the workforce because, ladies, Mike Pence wants you to know that you truly cannot have it all. "For years, we have gotten the message from the mouthpieces of the popular culture that you can have it all, career, kids and a two-car garage," he wrote. "The numbers in this federally funded study argue that the converse is true. Sure, you can have it all, but your day-care kids get the short end of the emotional stick."

Pence was citing a National Institute of Child Health and Human Development study that, according to him, showed that "a child cared for by others was less affectionate toward his mother."
"I am criticizing a culture that has sold the big lie that 'Mom doesn't matter,'" Pence added, urging policy change lest America "settle for another generation of adults with good language and cognitive skills but stunted emotional growth. Let's take these findings and put families first again."
He and Trump — who once said "putting a wife to work is a very dangerous thing" — sound like they'll get along just fine on the campaign trail.