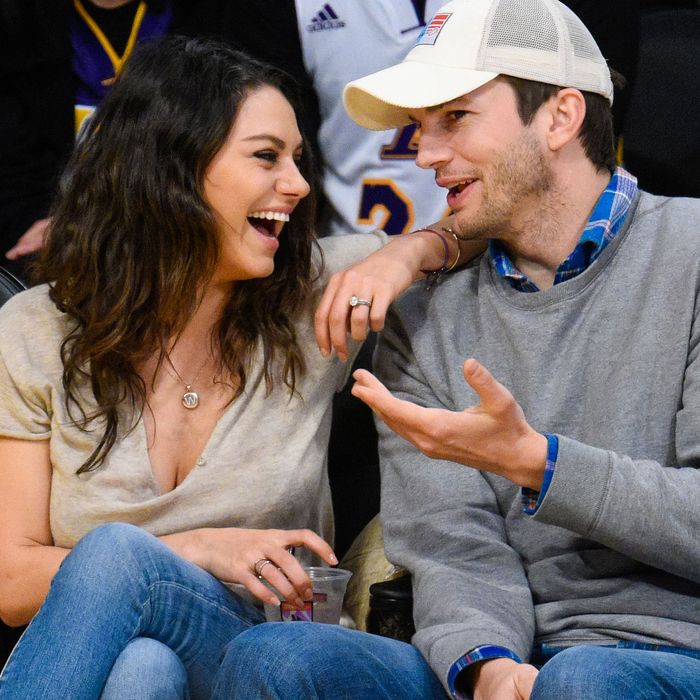 Photo: Noel Vasquez/Getty Images
More often than not, if a celebrity's engagement or wedding ring is in the news it's because it's huge, expensive, or both. Not so with Mila Kunis, whose latest admission is doing wonders for her and Ashton Kutcher in the Chill Celebrity Couples rankings.
On a recent Conan appearance, she admitted that when they got hitched, she opted for a simple Etsy band over something much pricier. "I wanted the thinnest possible platinum band," Kunis explained. "I went and looked at how much Tiffany's … and I was like, 'they're how much?! This is astronomical.' And so I went on Etsy and was like '$90, buy now.' But Ashton's is $100, so technically his wedding band was a little bit more expensive than mine."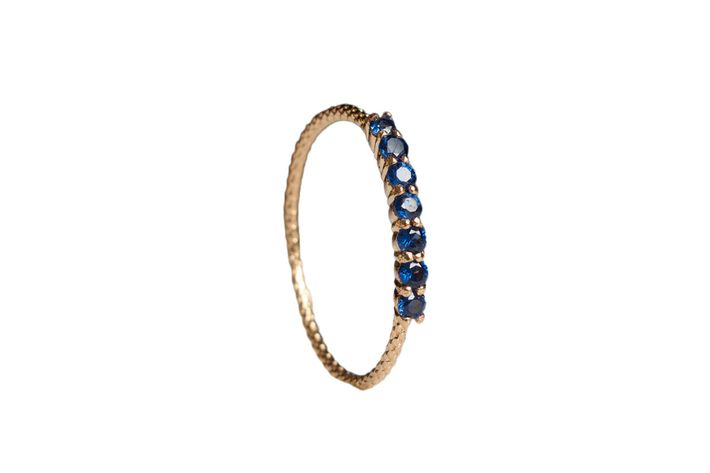 Sapphire half eternity ring, $60
Not into diamonds but still like the idea of a traditional, sparkly band? Try sapphires instead.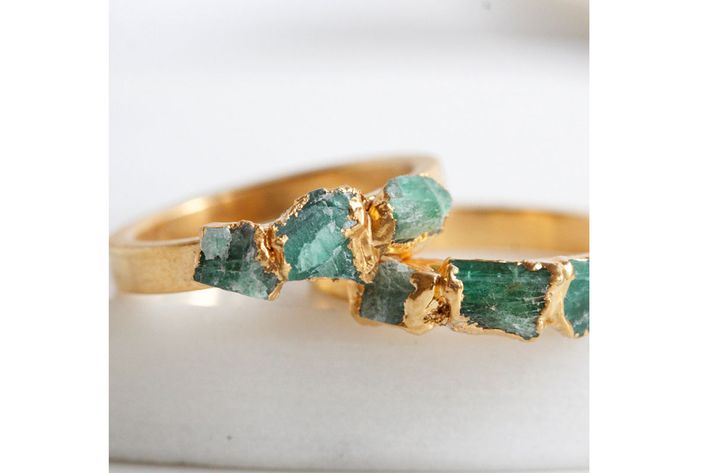 Raw emerald ring, $58
If you really want something unusual, raw emeralds are both affordable and unlike anything your friends own.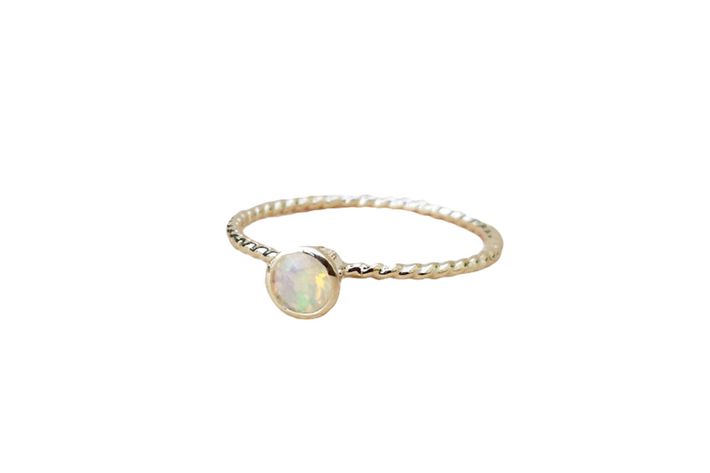 Opal bezel set ring, $84
Should you prefer, this can also double as an amazing engagement ring.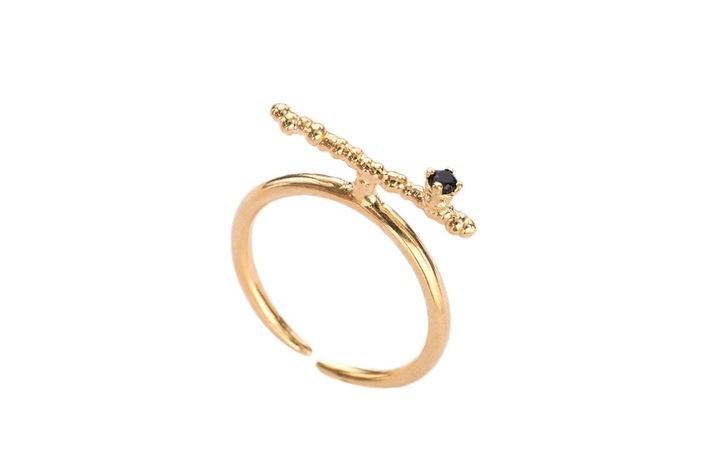 Gold bar ring with onyx, $79
Not into the idea of bands but want something cool to wear on your ring finger? Look into this thin style with a horizontal bar across the finger.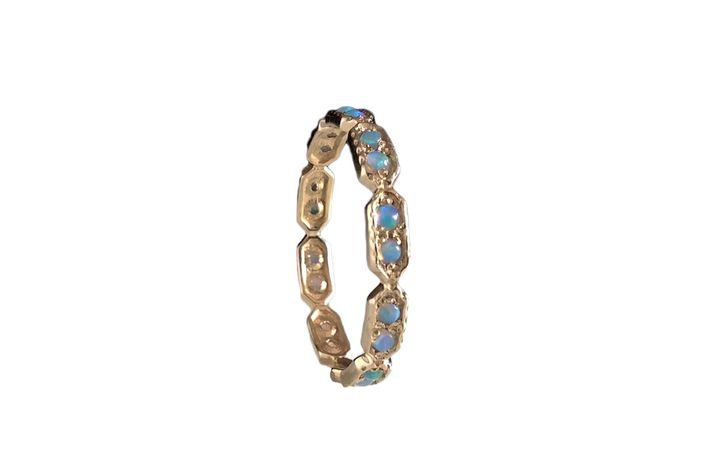 Opal eternity ring, $75
According to folklore, opals represent happiness, loyalty, and confidence, which is a pretty good omen for your future together.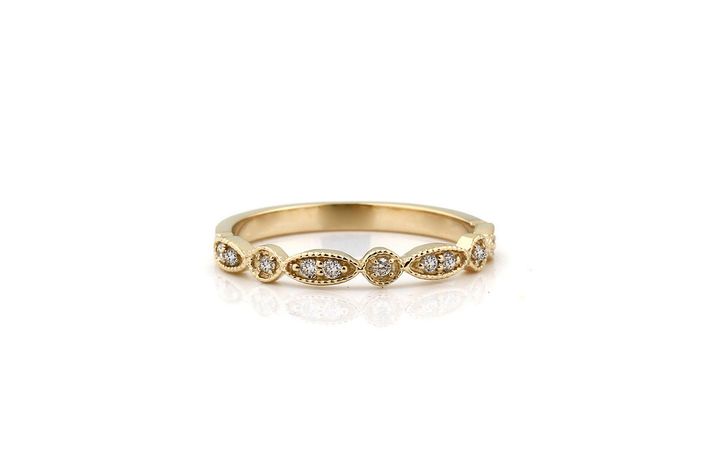 Art deco style band, $189
Etsy is known for more fanciful, weird creations but they also happen to have more traditional designs like this one.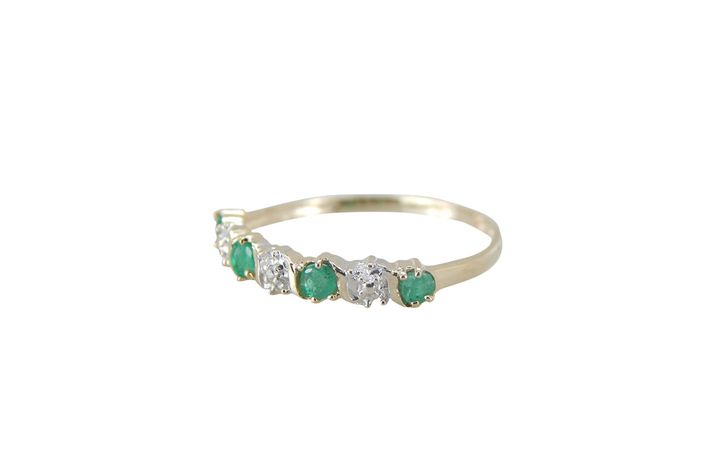 Emerald and diamond band, $185
With its alternating emeralds and diamonds, this band is one of those finds you can pretend was an heirloom.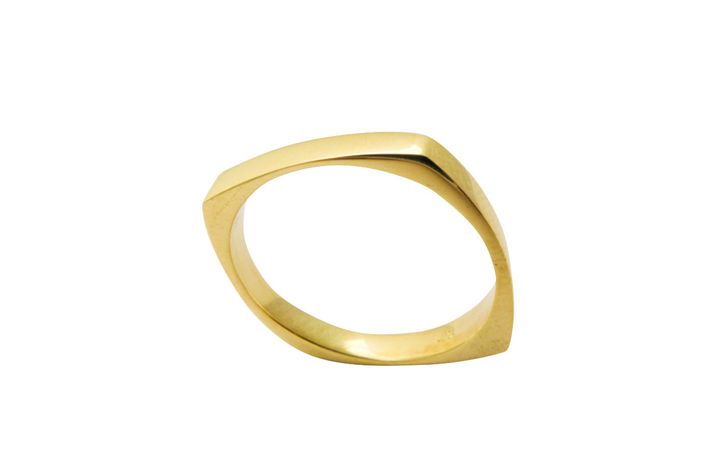 14k square gold ring, $210
For the minimalist bride who would rather be married in a sleek white suit than any frilly gown.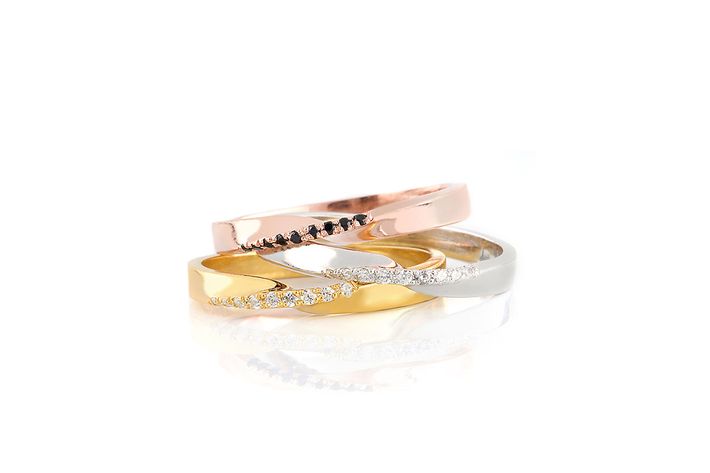 Mobius ring, $190
As its name says, it's inspired by a Möbius strip and is yet another way to own a ring that is both timeless and unusual.