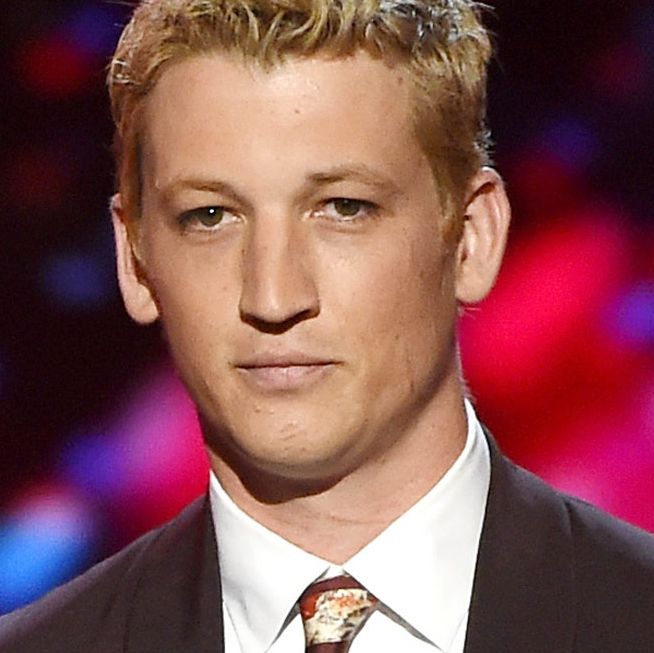 Evil twin Miles Teller & good twin Tiles Meller
Photo: Getty Images
Miles Teller, actor and gritty reboot of "The Little Drummer Boy," has gone and disappointed everyone once again.
At the ESPYs on Wednesday night, Teller, along with Danica Patrick, took to the stage to present the award for Best Comeback Athlete but mostly to shock the world with his new unfortunate shade of blonde hair. 
On the bright side, Teller's hair made him look like his own good twin, Tiles Meller. And to the relief of evil twin Miles Teller's many shocked fans, this was not the result of a tragic Sun-In accident but just preparation for his next movie, Granite Mountain, in which he'll play firefighter Brendan McDonough.
Your move, J.K. Simmons.