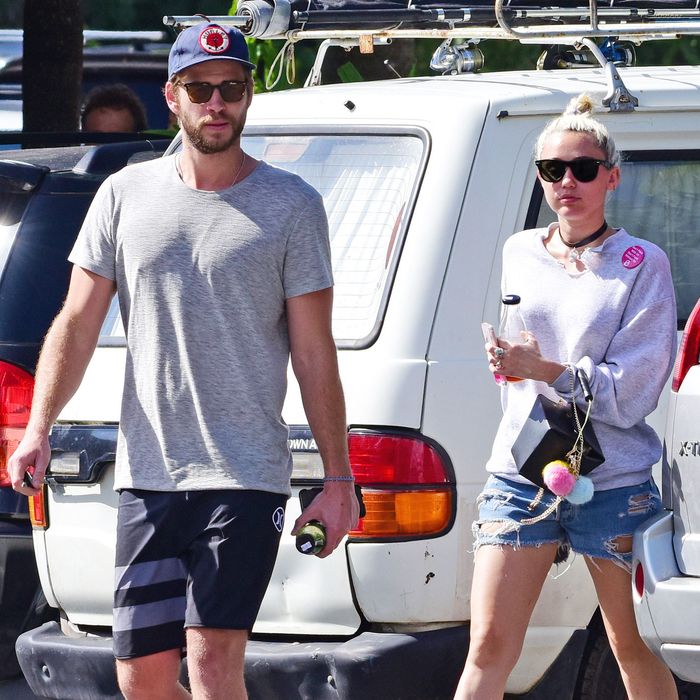 Liam Hemsworth & Miley Cyrus
Photo: Matrix/Getty Images
Miley Cyrus is engaged to Liam Hemsworth, which is an unlikely pairing if you really stop to think about it — but that's neither here nor there because it appears that the two are deeply in love. How in love? Cyrus got herself a tiny tattoo of a jar of Vegemite on the back of her left arm in honor of Hemsworth's rich Australian heritage.
Liam, along with his beefy brothers Chris and Luke, grew up eating Vegemite on toast, so Cyrus's new ink pays tribute to her fiancé's preferred childhood snack. (Also, a kangaroo would've been way too much of a cliché.) 
This means only one thing: Tell your significant other it's time to get a Dunkaroos tattoo to prove that it's real.