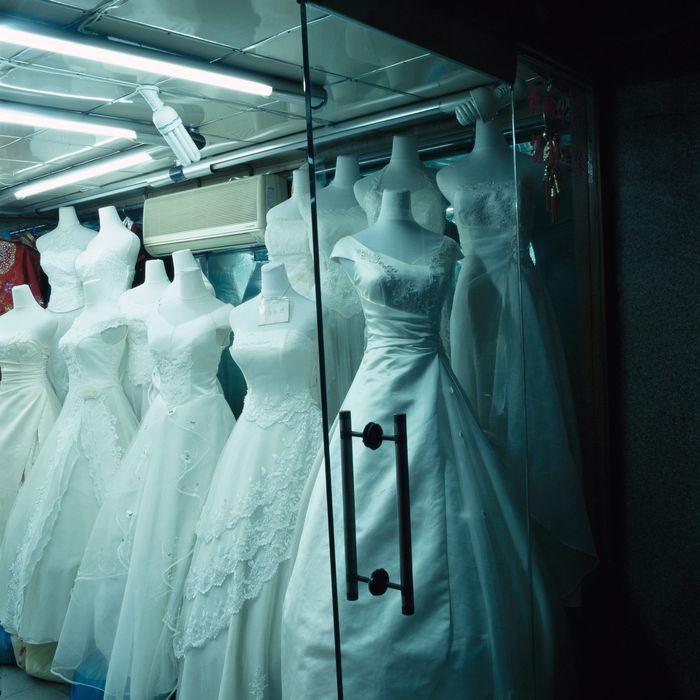 Imagine that you're a newly engaged woman, on your way to a bridal shop to pick up the wedding dress of your dreams. It was supposed to be a nice afternoon of you and some close family and friends reenacting a slightly less dramatic version of Say Yes to the Dress. But then you see it, hidden among the bridal shop's already-creepy mannequins in the window: one fully naked man.
This is not the start to some Pinterest wedding board-themed horror story, but an approximation of what happened at bridal shop One Enchanted Evening in Zelienople, Pennsylvania. According to the Associated Press, the store's co-owner Peter Scolieri was reported to police after he was discovered standing naked in the window alongside the mannequins. Upon being arrested and charged with lewdness and disorderly conduct, he told police he had drunk "two drinks."
Honestly, so rude of him to take attention away from the women on their big days.