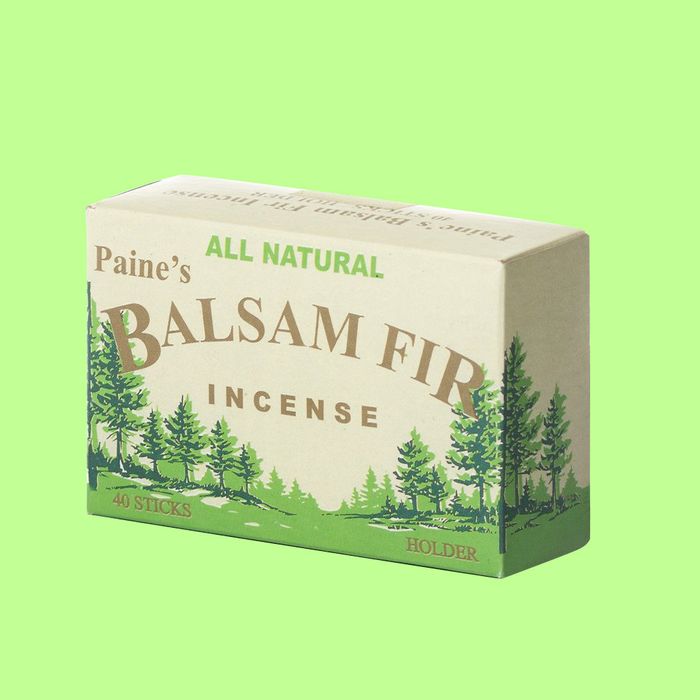 I have trouble with incense. I think most varieties either smell like a Yankee Candle without a flame or church. I've smudged with a sage stick or two, if the negative spirits are particularly bad, but incense is not something I necessarily wanted to smell when I walked in my apartment, or wanted others to smell. And yet, I'm obsessed with fire, such that I find a weekend in suburban Massachusetts a thrilling vacation just for the fireplace, I seek out any and all fireplace bars in New York (why aren't there more of those?), and I routinely shop my fire-tending services around to anyone I know who owns a grill. I wanted my incense to able to capture some of the visceral satisfaction that comes from burning cedar logs in a large hearth, but in a way that didn't require an actual hearth.
I discovered Paine's incense sticks thanks to a former roommate whose room did always smell like incense. The smoky perfume that usually drifted about her end of the house went along with her penchant for raw silks and antique furniture. But this one was different. It hit me deep in my nostalgia center, because it really smells like pine. She would gift me a few sticks at a time, until I caved and ordered a box for myself online. 
There is no mystery to this incense. It's a fire in a cabin in the New England woods — almost literally. The company has been making incense since 1931 in Auburn, Maine. The website's "About Us" page tells how "local woodsmen" bring balsam branches to the factory, which are dried and placed into incense molds. On that same page is a slightly pixelated vertical shot of one of the two company dogs, and a tribute to Terry, the octogenarian most-valued employee. The design is that of an old product that suddenly finds itself cool. And instead of spindly sticks, this incense comes in 40 squat little logs that fit seamlessly into a round hole cut into square of unfinished wood that serves as the incense stand. No fancy holders or sticks stuck into old candles. It's all quite practical. Like if L.L. Bean attained the status of Herschel.
When I later moved to New York, I discovered that the closest retail location was at The Evolution Store — a taxidermy and necromance palace in SoHo. The incense roommate was a regular — her silk-and-wood aesthetic also made room for a lot of little skulls. And it turns out that the point of overlap between a hardy New Englander and cool girl from L.A. is Paine's.
Buy it: $8 at Amazon
The Strategist is a series of smart, obsessive shopping guides from the New York Magazine section of the same name. We've scoured the web to bring you the best of the best. Some of our latest conquests include candles, rolling luggage, umbrellas, beach tents, white T-shirts, nail clippers, and yoga mats. If you buy something through our links, we may earn an affiliate commission.