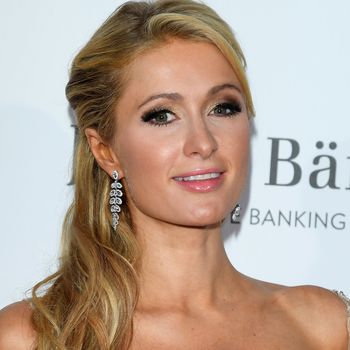 Paris Hilton.
Photo: Venturelli/Getty Images
Paris Hilton, a Paris Hilton turned DJ, is currently spending her time playing music at various parties in Ibiza, Spain. That is not to say she is unaware of the current political climate in America, however, and how it might affect her personally.
In a new interview with local Ibiza paper Diario de Ibiza, she revealed that she is disturbed by the recent ISIS attacks in Europe and concerned that she could soon be a target. Here is a Google-translated version of her thoughts:
It's horrible what is happening, the recent bombing in Nice and Germany are terrible, something disgusting and scary. They are things that go through my head as I travel a lot and when I think about it frightens me. I'm moving and traveling from one country to another, I'm a famous person who can be clear target of an attack and is something that sometimes terrifies me. …  I always try to watch my back.
Paris also offered an opinion on her old friend and current presidential candidate Donald Trump. "Donald Trump I know since I was a child, he is a good friend of my father," she said. "I think [he] is an extraordinary businessman. The media loves to speak ill of famous people and judge. Donald is a very famous person who is in the eye of the hurricane. I do not know who will win, I just hope it is the best person, whoever it is."
So that's the news, according to Paris. Here is a video of her DJing a "Foam and Diamonds" party.