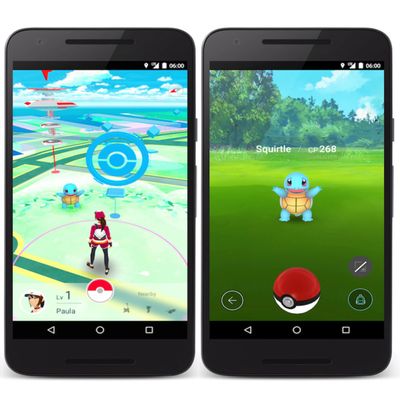 In a damning reflection of the modern dating landscape, the people have declared that they would rather catch virtual monsters than try to forge intimate connections with their fellow human beings.
According to Similar Web, after just one day, the augmented virtual-reality game Pokémon Go had been downloaded more times than Tinder on Android phones. As of day five, Pokémon Go had been downloaded on 5 percent of all Android phones, with Tinder at just 2 percent. While we don't have the specific data for iPhones, the game is currently the most popular item in the Apple app store.
Pokémon Go isn't just preventing new relationships from forming; it might also be ruining existing ones. BuzzFeed recently put up a list called "29 Relationships Already Ruined By Pokémon Go" (sample: "My boyfriend said 'catch 'em all' instead of 'I love you' when he dropped me off at work this morning …"), while one new dad had the honor of catching a Pidgey while his wife was in labor. Meanwhile, porn site xHamster reports that searches for Pokémon porn have now reached No. 1 on the site, suggesting that if there was an upgrade where you could actually fuck the Pokémon you catch, it would probably do pretty well.
There is a silver lining, however: Some Pokémon Go users are actually reporting that the app has helped them meet people, with a number of Redditors revealing that they actually got dates while walking around playing the game. Can't wait for the New York Times weddings piece about the couple who met trying to catch a Weedle at their local Chase branch.