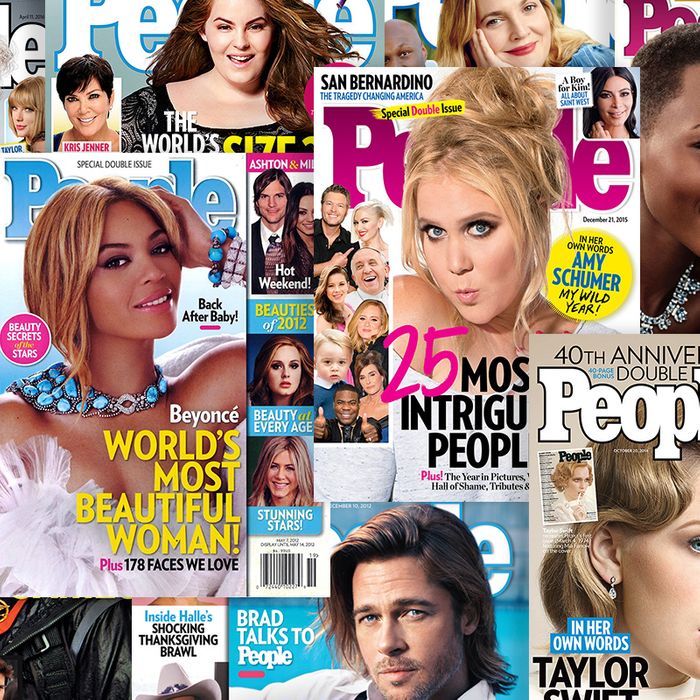 People.
Photo: People Magazine
Late last night, "Page Six" published an "edited version" of the insanely gossipy resignation email of longtime People reporter Sara Hammel, who quit her job this week after 14 years at the magazine. The whole thing is worth a read (she begins with "It's not me, it's you"), but let's get straight to the celebrity gossip within.
Hammel writes that Jennifer Lopez is rude, George Clooney dislikes children, and a certain "A-list" performer "groped" her while she was on the job ("Page Six" omitted a descriptor of this performer):
… There were memorable encounters galore, including making the gorgeous and empathic Mariska Hargitay ugly-cry (turns out she cries at like every charity-related event, phew), enduring an Oscar winner's public bullying over an intimate dinner, facing a personal crisis at Tom Cruise's wedding in Rome, getting basically, kind of spat on by a snotty J. Lo (okay, it was like a very wet pffttt in my general direction, really obnoxious), having fun with endless lower-key celebs like Rosario Dawson and Kyle MacLachlan and Michael Douglas, observing just how stiff and awkward George Clooney is around kids, insulting Sheryl Crow's baby, and getting groped/harrassed [sic] by an A-list [omitted] performer in New York and Paris (that's not to be flip—it was violating as hell. I'm still pissed I didn't jab him in the balls with my pen).
It's not exactly clear why Hammel decided to quit in this fashion — People would not comment to "Page Six" — but she does note in the email her frustration that People chose not to promote her "debut teen mystery" novel. Now, Hammel has published a new "mini-memoir" online detailing her time at the magazine. On Twitter, she is calling her resignation #Pexit.