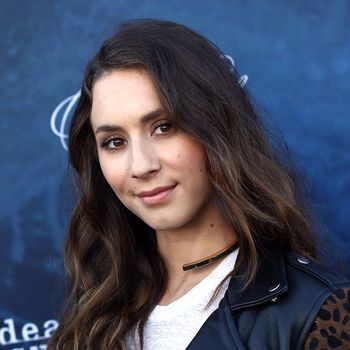 Photo: Tommaso Boddi/WireImage
Troian Bellisario was at the DNC last week as a surrogate for Hillary Clinton, and in an interview Bellisario did with Cosmopolitan, the discussion turned to a different sort of politics: the feud between Taylor Swift and Kim Kardashian and Kanye West.
"Oh god, I have such an aversion to the Kardashians because I literally don't understand people's obsession with them and I don't want to accept them as our closest thing to a royal family, so I guess I would be Team Taylor Swift?" Bellisario said. "However, I'm so appalled by what I consider to be her false feminism. It seems like she's this person who's like, 'Sisterhood!' and then she does nothing but tear down the women who were once her friends. So is it possible to just be, like … this is a two-party system that I don't want to be a part of? Can I just say that? Can I say that I would choose the Green Party in this?"
Since then, an understandably exasperated Bellisario took to Twitter to explain she couldn't care less about the entire situation.
The media is just the worst, isn't it?