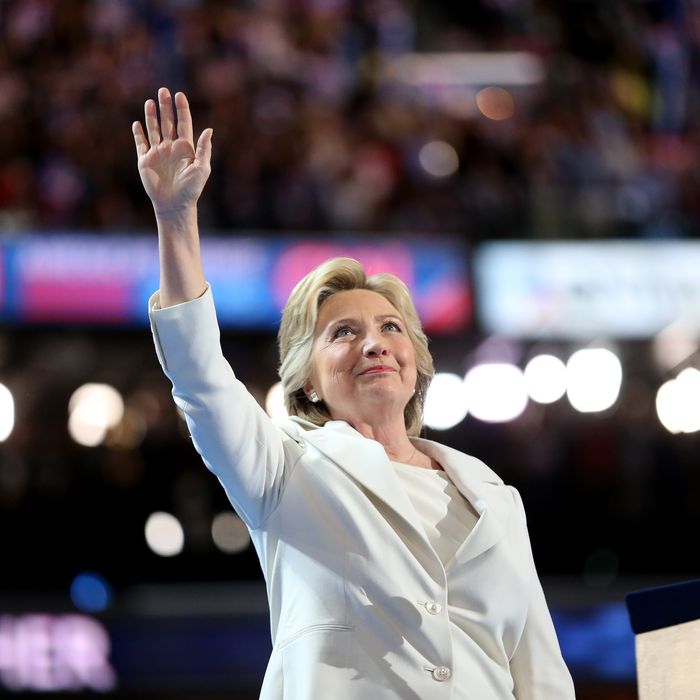 Photo: Daniel Acker/Bloomberg/Getty Images
A representative for Ralph Lauren has confirmed that the Bronx-born designer was behind the striking white pantsuit Hillary Clinton wore to accept the Democratic nomination last week.
HRC's powerful look wasn't the biggest story out of the Democratic National Convention, thank you very much, but it definitely stirred up interest. It wasn't just that the crisp white suit seemed to imply so much — a callback to the all-white outfits of the suffragettes, maybe, or even gladiator-queen Olivia Pope — but that it also seemed that the usual details about who she was wearing were purposefully kept out of the conversation. Whether or not that was on purpose, it was a canny move to keep the focus on Clinton's speech, and a subtle dig at fashion-focused gender norms.
Either way, Lauren helped Clinton look like one cool customer.