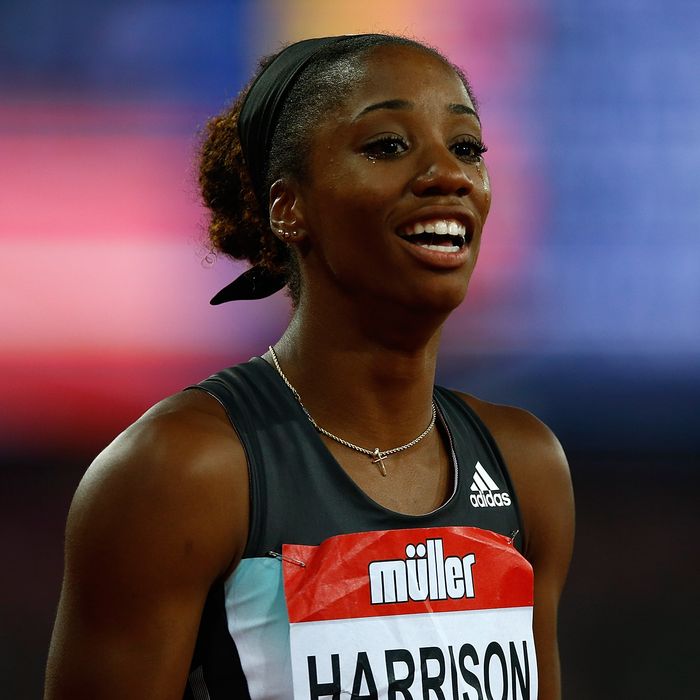 Photo: Christopher Lee/2016 Getty Images
Kendra Harrison was disappointed when she didn't make the U.S. team for this year's Olympic Games in Rio, but her consolation prize is nothing to sniff at: Harrison set a new world record Friday, by running the 100-meter hurdles in 12.20 seconds.
Harrison, who already held the American record for the 100-meter hurdles, made it a personal goal to break the 28-year-old world record of 12.21 seconds after she found out she didn't make the Olympic team.
"Now that my mindset has changed since I did not make the Olympic team, every time I get on the line I know I still have a chance to break the world record. I still have a chance to continue to make my season even better than what it already has been.
"The pressure of already having the American record and being so close to the world record is only going to push me to go for the world," she said on Thursday.
Harrison's reaction is especially awesome because she didn't initially realize she'd broken the world record; according to Deadspin, "The official time posted after Harrison crossed the line was 0.3 seconds slower than the actual, record time she'd ran."
"After not making the Olympic team, I wanted to come out here and show what I could have done," she told the BBC.