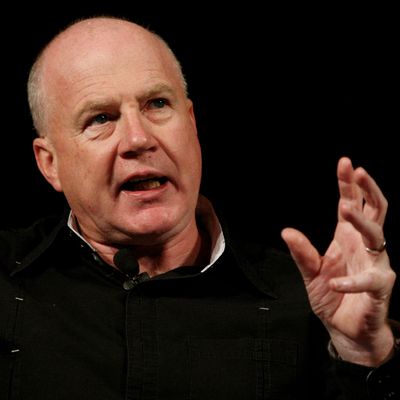 That was quick! A particularly damning interview with Saatchi & Saatchi chairman Kevin Roberts with Business Insider went up Friday, in which the advertising exec claimed that gender bias in the ad industry was no longer a problem.
The higher-ups at Saatchi's parent company, Publicis Groupe, have already come out strongly against Roberts's comments, with that company's chairman and CEO Maurice Lévy announcing that Roberts has been placed on leave, and that, furthermore, "it will ultimately be the Publicis Groupe Supervisory Board's duty to further evaluate his standing."
Lévy added:
Diversity and inclusion are business imperatives on which Publicis Groupe will not negotiate. While fostering a work environment that is inclusive of all talent is a collective responsibility, it is leadership's job to nurture the career aspirations and goals of all our talent.

Promoting gender equality starts at the top and the Groupe will not tolerate anyone speaking for our organization who does not value the importance of inclusion. Publicis Groupe works very hard to champion diversity and will continue to insist that each agency's leadership be champions of both diversity and inclusion.
Take that, Mad Men.