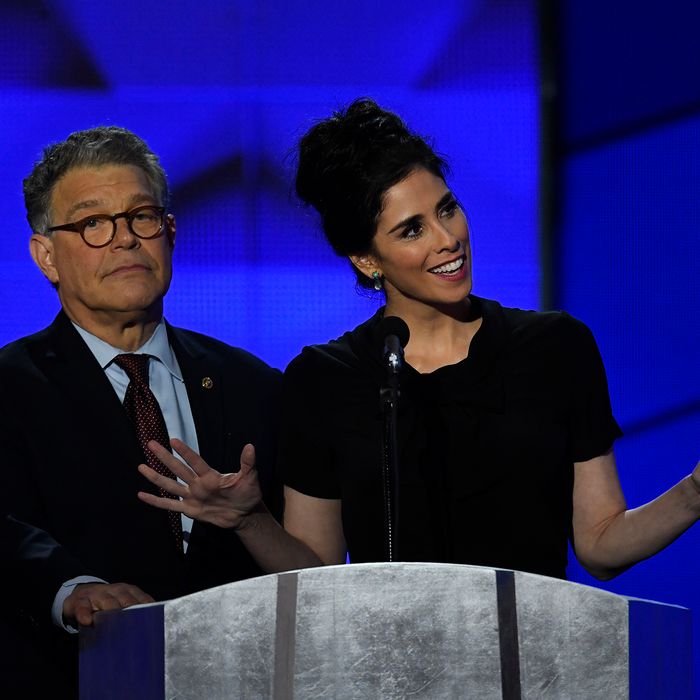 Photo: Bloomberg/Getty Images
Silverman was set to speak at the Democratic National Convention about how she was a staunch supporter of Bernie Sanders. But once it became clear that he was not going to win the nomination, Silverman said that she was going to cast her vote for Hillary Clinton.
"Hillary is our Democratic nominee and I will proudly vote for her," Silverman said. "I will vote for Hillary with gusto."
Sanders had spent the earlier part of the day trying to tamp down any tensions among his supporters who've been vocal about not supporting Clinton. So the comments of Silverman, a one-time Bernie Sanders supporter, didn't sit well with the "Bernie or Bust" crowd. There was a mix of boos with the cheers.

But no matter, Silverman had some choice words for them.
"To the 'Bernie or Bust' people, you're being ridiculous," Silverman said. "They told us to stretch so I figured I'd add that."
Watch the clip below: