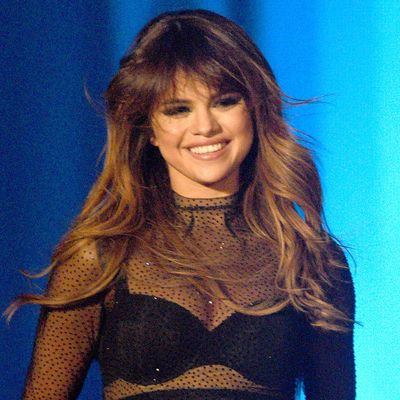 Photo: C Flanigan/WireImage
Selena Gomez, who has almost 70 million Instagram followers, took to social media Saturday to share some post-birthday thoughts with fans. Hey, even pop stars can have crappy birthdays.
"Tonight I felt extremely unauthentic, unconnected to both my [sic] myself and my music. I've never really felt like my materials, wardrobe or a video could define me. I act on a moment and fear something that hasn't happened. I'm stagnant, I stay still and don't just sit with myself first and ask 'is this where I am, whole heartedly?' I've always told the truth. I'm always true to my word, I've shown who I am but I need to rethink some areas of my life creatively and personally. Had to get that out," she wrote.
Gomez, who performed in Jakarta Friday night, added in the comments, "Not being negative about anything I've done. I'm grateful for every single moment I get here — Indonesia you were LOUD and clearly inspiring. Love you so much."
Selena, girl, if you're reading this, stay the course. It's an anecdotally proven fact that your 20s are a seemingly endless garbage fire, and that things get way better as soon as you hit 30. Okay, turning 25 is no joy, and your Saturn return is gonna be bonkers, but after that it's smooth sailing!