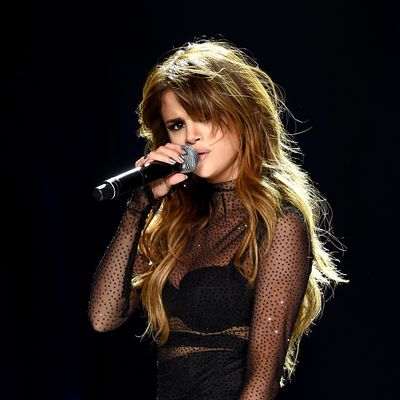 Selena Gomez.
Photo: Kevin Winter/Getty Images
Selena Gomez has the most-liked photo on Instagram — ever.
Combine that with the honor of being the person with the most followers on the platform (89.1 million and counting, as of publication), and there's little doubt that Gomez is dominating on Instagram.
At this point, she might as well add "Instagram Queen" to her bio. (Or maybe just the camera and crown emoji; those'll do.)
The photo that brought the No. 1 title to Gomez is one that also comes with a bit of product placement, to boot. Coca-Cola, it should be noted, must also be very happy, what with the 4 million-plus likes the photo currently has.
But that's not all. Gomez also has the honors of re-crowning herself with the distinction of "most-liked photo." Sort of.