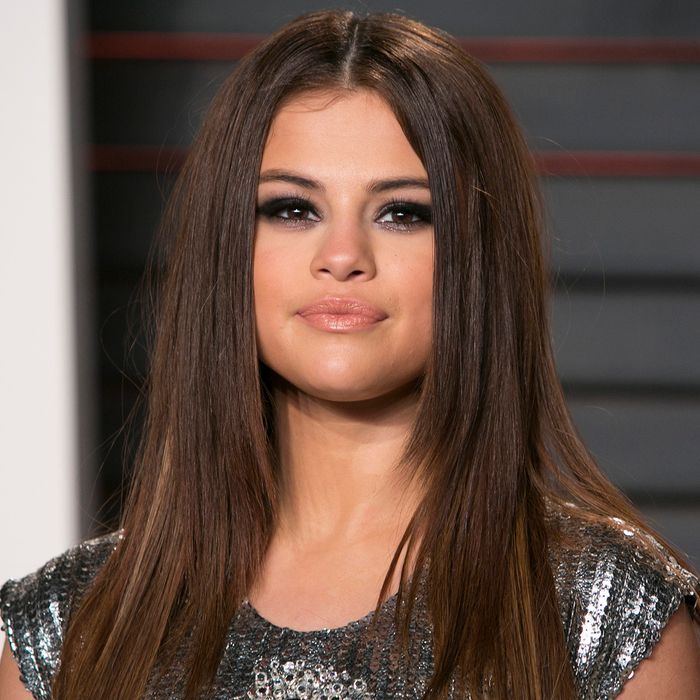 Photo: Adrian Sanchez-Gonzalez/Getty Images
Selena Gomez has already established herself as the ultimate queen of Instagram.
The 23-year-old has the distinction of being the most-followed person as well as the honor of having the most-liked single photo (with 4.6 million "Likes" and counting) on Instagram.
Now it turns out Gomez is also the No. 1 celebrity with the biggest ability to make some serious cash off of all her millions of followers on social media.
We're talking to the tune of $550,000 for a single post across Instagram, Twitter, and Facebook.
Who ever said "Likes" aren't worth anything?
The $550,000 value is the "ad-equivalent," for a post that goes up across all of her social-media accounts, the measurement company D'Marie Analytics, told Adweek.
It's not just Gomez, though, who's poised to rake in many a pretty penny.
The top-seven influencers on D'Marie's ranking are all women, five of whom are musicians with names like Beyoncé, Rihanna, and Taylor Swift. (The only two non-musical talents at the top of the list share the last name Jenner and have the first names Kendall and Kylie.)
D'Marie's ranking system takes into account dozens of metrics to rank celebrities on social media, including things like their post frequency, follower's engagement, and potential for sales.
"Personally, I think it's because she's being smart and she's aware that over-saturating her social feeds with sponsored content could negatively impact the relationship she has with her audience," Frank Spadafora, CEO of D'Marie Group, told Adweek.
In other words, the moment we start seeing Gomez tagging products and brands in every post, we'll know somethings up.