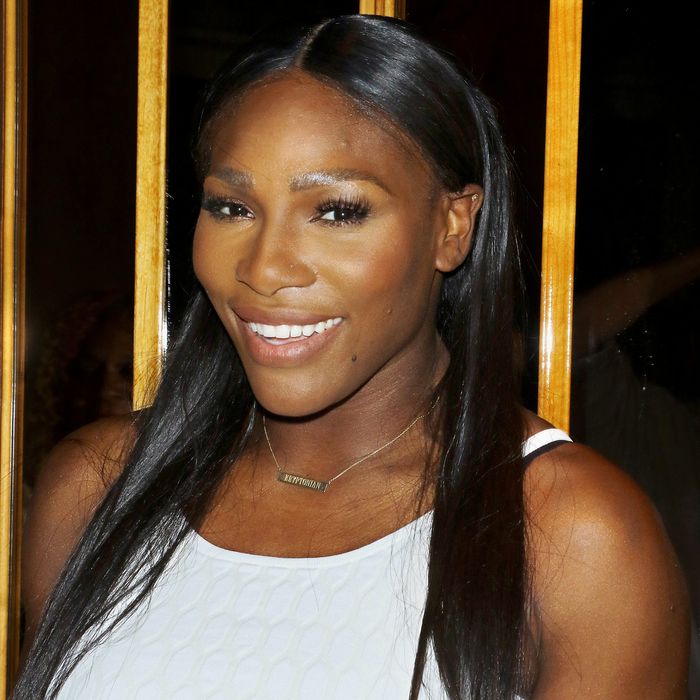 Photo: Jim Spellman/2016 Jim Spellman
If you thought the Brexit fiasco would leave Serena Williams unscathed, think again. The Wimbledon champion, who's earned a spot as one of the greatest athletes of all time (men included, thank you very much), had a big prize to cash in after beating Angelique Kerber in the women's singles final on Saturday, but it could've been a lot bigger.
Williams will go home to Florida with $380,000 (£293,000) less in prize money than she would have gotten had Brexit not happened. That's because the £2 million Wimbledon prize converts to $2.59 million instead of $2.97 million (pre-Brexit) as a result of the value of the pound falling.
Venus also won the women's doubles title with her sister Venus. But that win also meant a loss of about another $33,000 in prize money due to the lowered value of the pound.
This year's Wimbledon prize for women was also about £110,000, or about 5 percent, more than last year's payout. But Williams's prize seems more like an 11 percent pay cut compared to last year's, according to Time.
On the other hand, this year's Wimbledon champion for the men's singles, Andy Murray, doesn't have to worry about his prize money since he lives in the U.K. Convenient, very convenient.