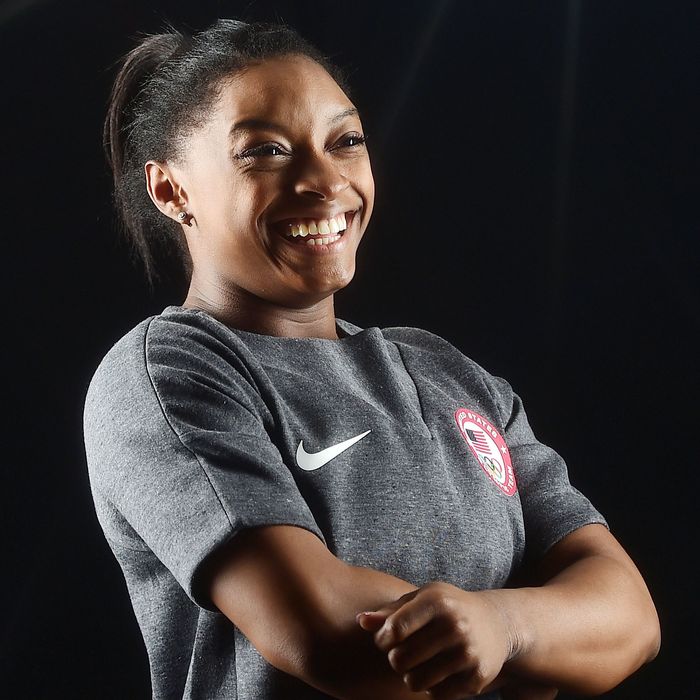 Simone Biles.
Photo: Harry How/Getty Images
There is a long tradition of celebrities throwing terrible first pitches at baseball games — a history so long, in fact, that we've come to expect outright embarrassment from our famous friends when they step onto the pitcher's mound. That's why 50 Cent is a rapper-slash-mogul and Carly Rae Jepsen is a singer: Those who can't play baseball, well, they do other things.
But now Simone Biles, a Team USA gymnast who is set to take the Rio Olympics by storm, has proven that not all non-baseball players are so bad at pitching. At an Astros game on Monday, Biles added her gymnastic flare to a high pitch to Astros pitcher Scott Feldman. On target and dramatic: Now, that's the way to do it.