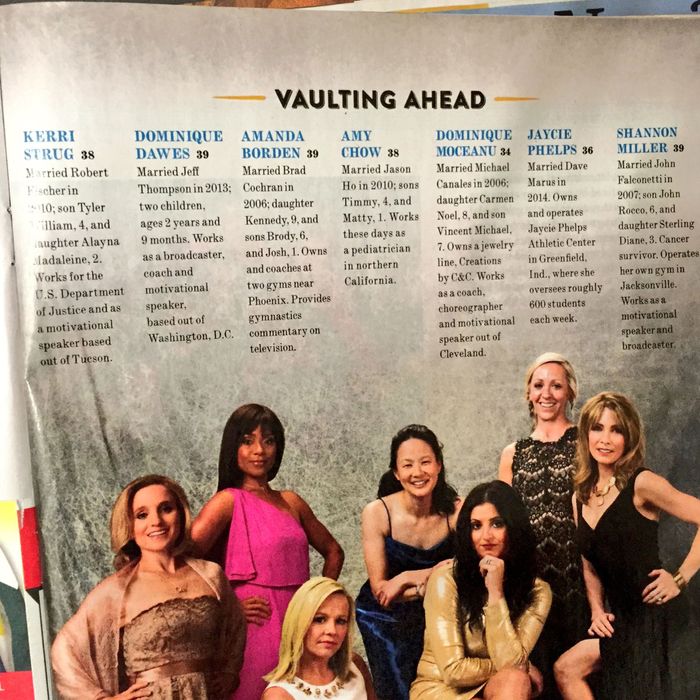 Photo: Courtesy of Twitter/brittneecann
Twenty years ago, the United States women's gymnastics team dominated at the Atlanta summer Olympics, with the group going down in history as the Magnificent Seven.
On the eve of the 2016 Olympics, Sports Illustrated caught up with the team for their "Where Are They Now Issue?" So, where are they now? Let's see: Kerri Strug, married. Dominique Dawes, married. Amanda Borden, married. Amy Chow, married. Dominique Moceanu, married. Jaycie Phelps, traveling the world. (Just kidding, she's married.) And Shannon Miller … married. 
The web feature is further reaching, but in the print section designated to the team (ironically titled "Vaulting Ahead"), the first fact that was mentioned about every single player was whom she married when. They all have careers — from motivational speaker, to coach, to pediatrician — but those were mentioned last. A blast from the past, indeed.