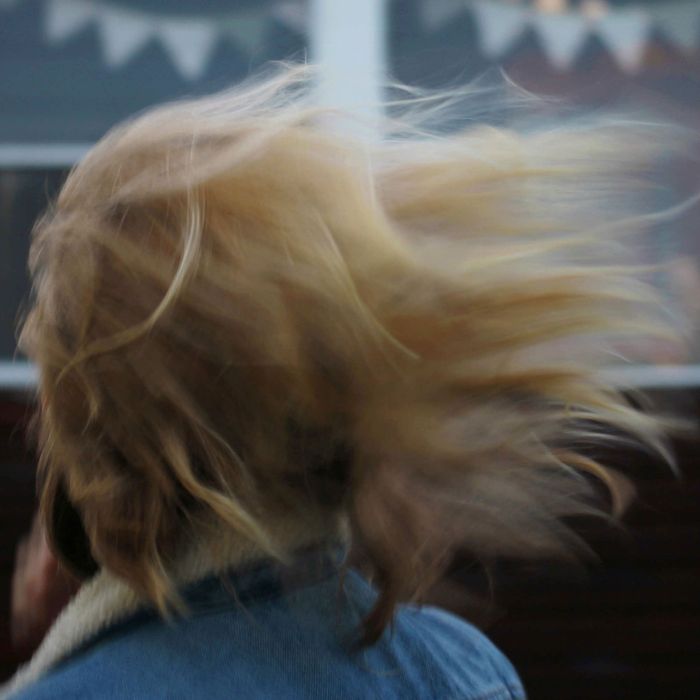 From a new exhibit by Stef Mitchell.
Photo: Stef Mitchell
If you've flipped through Nylon magazine, combed through Urban Outfitters site pages in search of the perfect sundress, or browsed i-D for fashion think pieces, you've probably seen the work of Australian photographer and ultimate cool-girl artist Stef Mitchell, who plays Major Lazer during photo shoots and aspires to own a cat named Phil Collins. Mitchell is also a fashion illustrator: During breaks from her former role as photo assistant at Milk Studios, she often doodled in notebooks with pens provided by the studio. Her works have since been exhibited at Milk and published in a book.
A collection of her work, titled "Stef Mitchell: Girl," opens today at Red Hook Labs in Brooklyn. Photos range from blurred landscapes to artful close-ups, while her sparse illustrations depict bodies in various poses. The exhibition is accompanied by a zine showing other portraits that feature clothing owned by the artist and writer Emily Manning.
Click ahead to see artwork from the exhibit, which is both spontaneous (a topless woman in stilettos, blurry blonde hair) and serene (a woman's head bobbing in a turquoise sea at sunset). "Girl" will be on view until July 24.