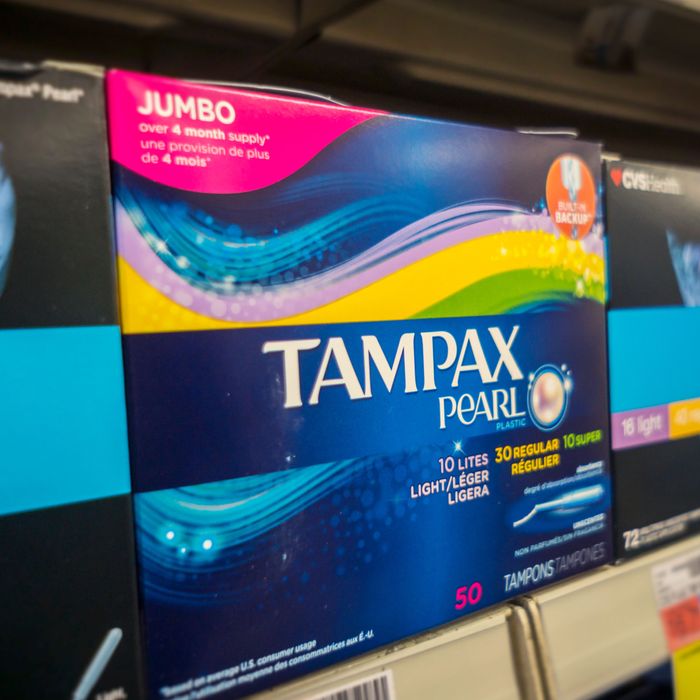 Photo: Richard B. Levine/Getty Images
New York will no longer discriminate against women for having functioning ovaries. Yesterday, Governor Andrew Cuomo signed a bill to exempt tampons, pads, and other menstrual products from the state's sales tax starting on September 1.
The bill unanimously passed the State Senate in April. In March, five New York City women filed a class-action lawsuit arguing that taxing tampons and pads is discriminatory when other medical products used by both men and women, like Rogaine, dandruff shampoo, and incontinence pads, aren't taxed.
Tampons and pads are a necessity, not a luxury. As Cuomo said in a statement, "This is a regressive tax on essential products that women have had to pay for far too long and lifting it is a matter of social and economic justice." The move is expected to save menstruating people across the state an estimated $10 million a year.

One more state down, 39 to go.