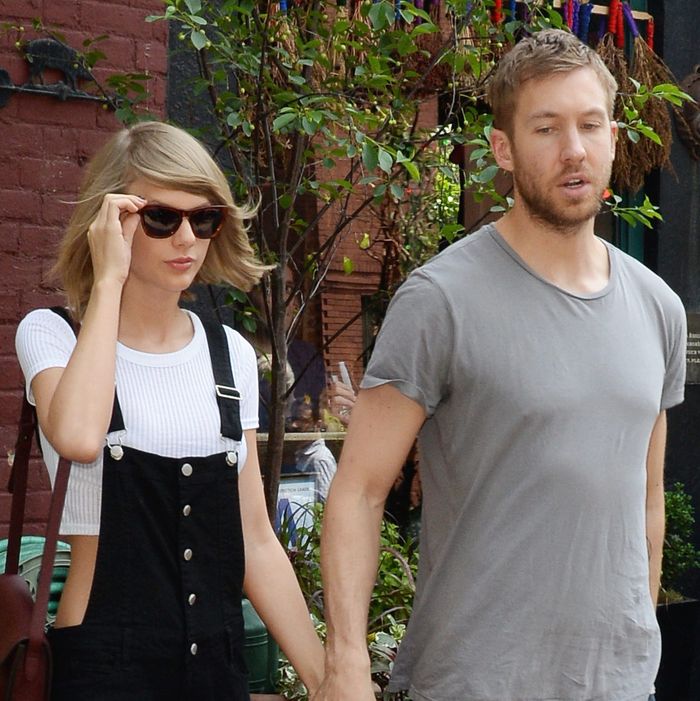 Photo: Raymond Hall/Getty Images
Good-bye, Nils. It was fun to imagine your life as a Swedish David Hyde Pierce while it lasted. TMZ reports that Taylor Swift, who co-wrote Calvin Harris and Rihanna's "This Is What You Came For" under the pseudonym "Nils Sjoberg," has decided to emerge from behind her faux-Scandinavian V for Vendetta mask and change her credit in the BMI licensing's registry from Sjoberg to Swift. Before the Sjoberg news came out, TMZ claims that Harris had tried to take credit for the song, and now, as the site points out, Swift could take legal action against Harris.
There is a precedent, after all: Harris himself prevented his ex Rita Ora from performing a song he wrote, "I Will Never Let You Down," at the Teen Choice Awards. Given her feud with Kim Kardashian over some possibly illegal footage, maybe Swift's gearing up to go Brockovich on all her enemies. On the other hand, perhaps Swift just wants to make it oh-so clear that she wrote Harris's hit, as if all the money she's getting from it wasn't enough.