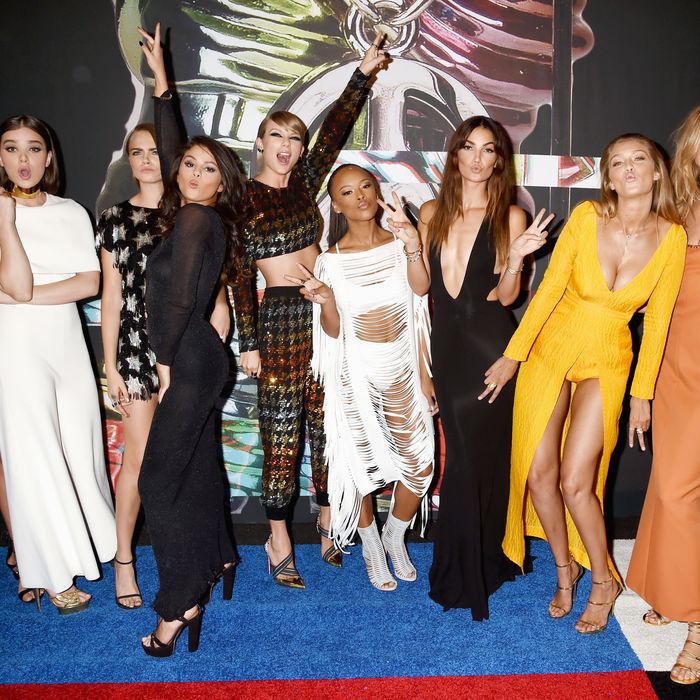 Photo: Jeff Kravitz/Getty Images
Taylor Swift's fans aren't backing away any time soon from supporting their treasured pop princess. In fact, it looks like they're ready to keep up the fight for Taylor's good name — at least on Twitter — even if most of the platform's users have moved on to other stories.
On Monday night, fans put to use the hashtag #IStandWithTaylor to show solidarity and support for the 1989 star, whose seeming undoing was celebrated the previous night with the #KimExposedTaylorParty.
Their actions came, of course, less than one day after Kim Kardashian put Taylor on blast with the help of a revealing Snapchat story that created the kind of pop-cultural frenzy that only comes along once in a blue moon.
To quickly recap the previous night's events: Kim showed she had the receipts for the rumored call between Kanye and Taylor. That was followed by Taylor's lawerly response on Instagram, claiming no desire to partake in such a "narrative." (For more background, see also the relevancy of the conspiracy theories behind #Hiddleswift and the ensuing showdown between each star's allies.)
The official Taylor Swift management-team account, @TaylorNation13, also chimed in, encouraging users to share their favorite moments.
Until, Kimye fans weighed in.
Which brings up the question: Who owns a hashtag?