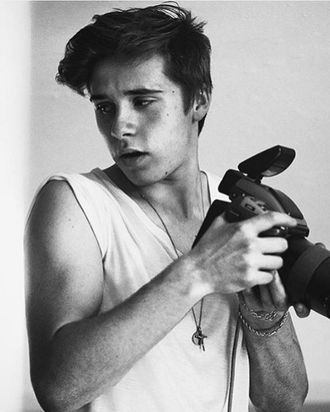 Baby Becks.
Photo: Courtesy of Instagram/brooklynbeckham
No matter how hard we try, it seems impossible to escape Brooklyn Beckham. First he's taking over Instagram, then he starts dating his very own female doppelgänger, Chloë Grace Moretz, and, now, he's taking his expert photography skills to the big time. Want to see Baby Becks' first campaign for Burberry Brit fragrances? Hey, don't say I didn't warn you.
As a recent Instagram post by the Beckham with the long hair indicates, photography is his "passion." It's good to have hobbies.