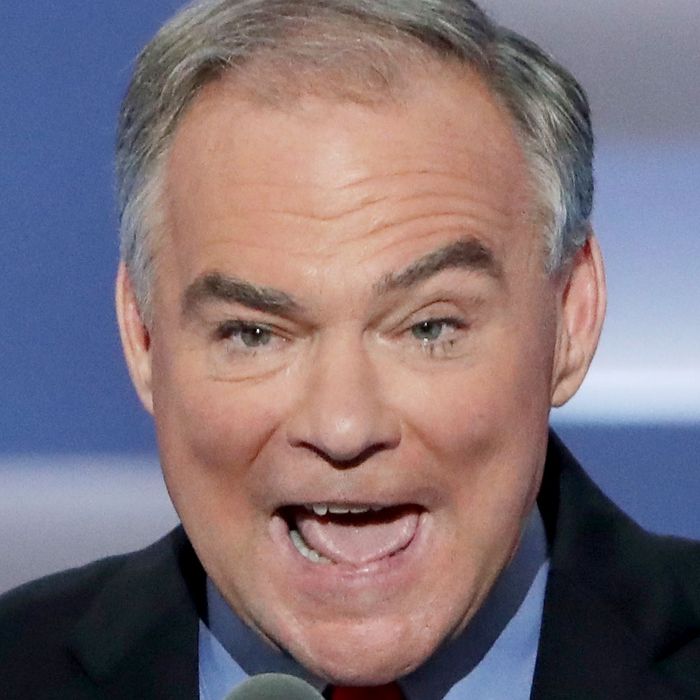 Photo: Alex Wong/Getty Images
Last night vice-presidential hopeful Tim Kaine made his plea for America's vote. He talked about growing up in Kansas City, his legacy in Virginia as both the state's governor and senator, he even dabbled with a few phrases in Spanish, blah, blah, blah. Look, all Twitter cared about was Kaine's eyelashes, and whether or not they were coated in mascara.
At first glance, it's hard not to wonder if Kaine dipped into the lash goo. His eyelashes appeared long, thick, and surprisingly clumpy. How do they compare with other moments in Kaine's life? Let's take a look.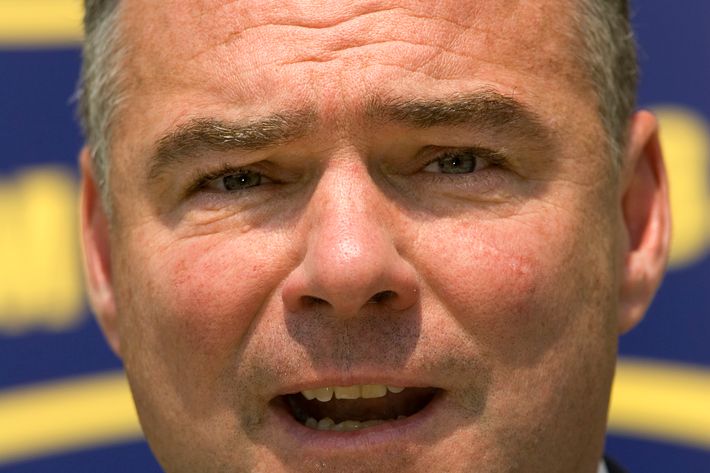 Here he is in 2008. At the time he was on then-Senator Barack Obama's running-mate short list. Hmm, no sign of gnarly lashes here.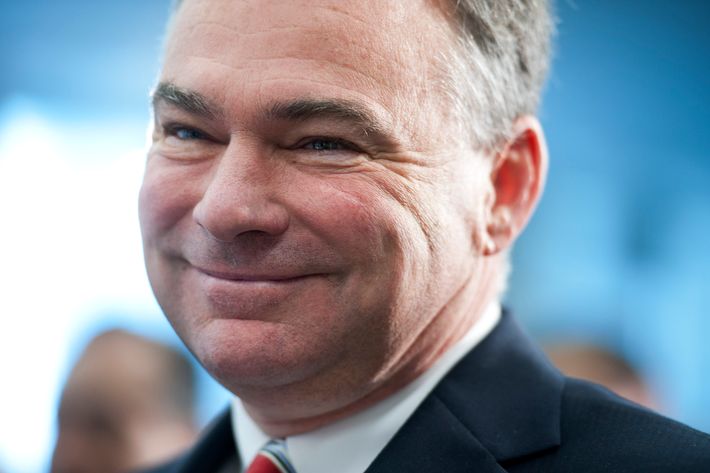 In 2012 he addressed business leaders in northern Virginia. Rude how his eyelashes didn't bother to make an appearance.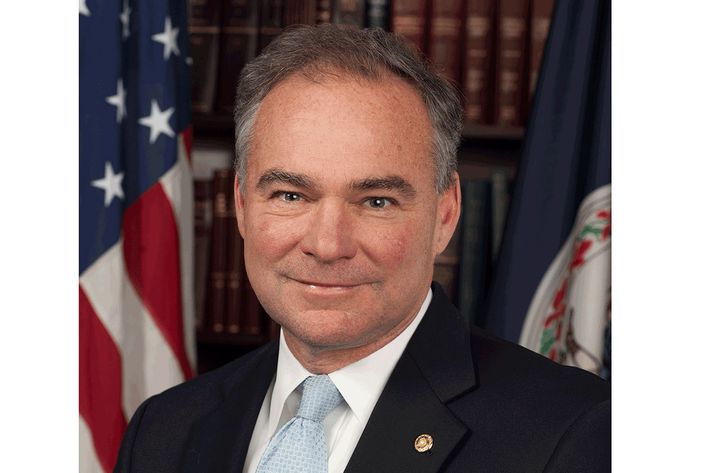 Just your average public-servant photo here. Where are his lashes? Did they fall victim to the great left-wing conspiracy?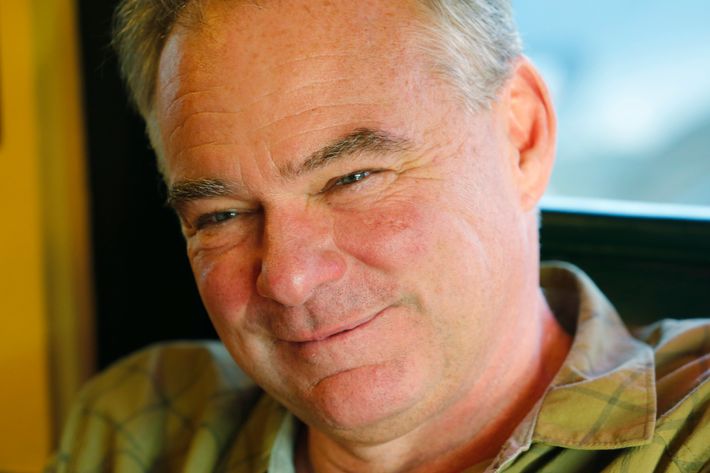 Two days ago Kaine was all smiles after he was announced as Hillary Clinton's vice-president pick. Where did his lashes run off to?
It's worth noting that a young Tim Kaine was once photographed with a set of gloriously thick lashes. So did he reach for a fresh coat of mascara last night? Perhaps WikiLeaks knows.