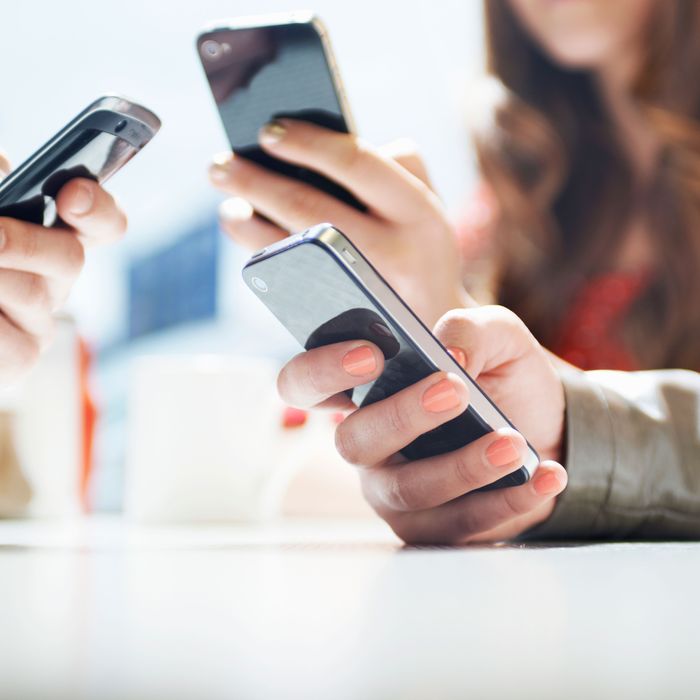 Photo: Tara Moore/Getty Images
You've already been subjecting your friends to the trials and tribulations of your adventures in online dating via your group text, then the next logical connection is inviting them out to suffer with you. Or at least that's what Tinder wants you to do: In a blog post published on Wednesday, the company announced that they had launched Tinder Social, a feature that would allow you and a group of friends to match with other groups of friends.
If you opt into the Tinder Social feature — which is currently available in the U.S., the U.K., Canada, Australia, New Zealand, and India —  you can then invite friends who have also opted in to join a group. (Heads up: If you opt in, your Facebook friends who have also opted in can see that you're on Tinder.) Then, as a group, you can all swipe and match with other groups, hang out, become friends, and — while the app is not strictly meant for group dating— maybe even do sex, though probably not all at the same time.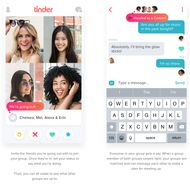 If anything, maybe the prospect of DMing a group of ten people will cut down on unwarranted dick pics.