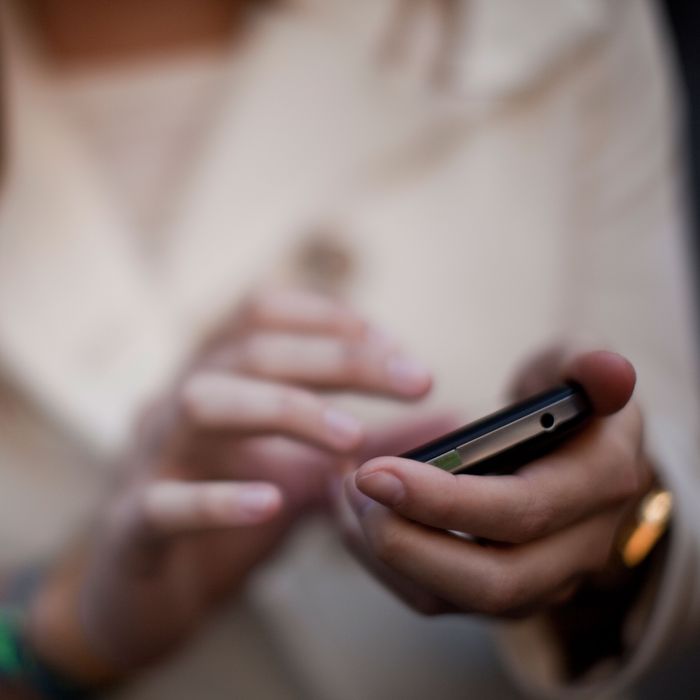 Photo: MIGUEL PEREIRA/Getty Images
The endless horny quest for dates via apps like Tinder has likely confounded you, the user, ever since you took your first swipe. (Were we ever so young?) At least now you can take comfort in the fact that researchers are hard at work attempting to determine exactly why online dating sucks so much — and a new study has some answers.

To start, a team of researchers from Queen Mary University of London, Sapienza University of Rome, and the Royal Ottawa Health Care Group created 14 fake male and female Tinder profiles and had them like every profile within a 100-mile radius of London.
The male profiles garnered a 0.6 percent match rate, while the fake female profiles clocked in at a staggering 10 percent. But when it came to message rates, the likelihood of one gender messaging more than the other was flipped: 21 percent of women sent messages to the fake profiles, compared to only 7 percent of men. (No word on how many of those were unwarranted dick pics.)

Per the Washington Post:
These statistics illustrate how men and women use Tinder differently. The researchers say that men seem to be much less discriminating — they are more likely to swipe right, but also much less likely to follow through with a message. Women, on the other hand, tend to swipe right when they are serious about connecting.
In conclusion, men are from Mars, women are from Venus, and everyone is bad.