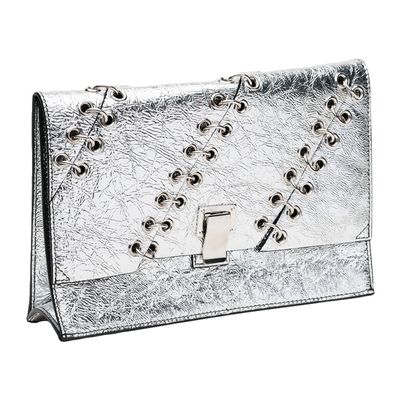 Every Friday at the Cut, we're highlighting one great purchase for which it's absolutely worth eating ramen noodles for the rest of eternity. If you're looking for cheap thrills instead, check back Monday for a fun pick-me-up that will still leave you with enough cash for dinner.
You already have the flats, the heels, and the cross-body. Add to your metallic collection with a gleaming clutch from Proenza Schouler. The nontraditional grommet "stitching" adds extra shine to the already eye-catching silver lambskin. Soft, portable, and functional, it's so good you won't want to reserve it just for big evenings out.
Lambskin clutch, $955 from Proenza Schouler.