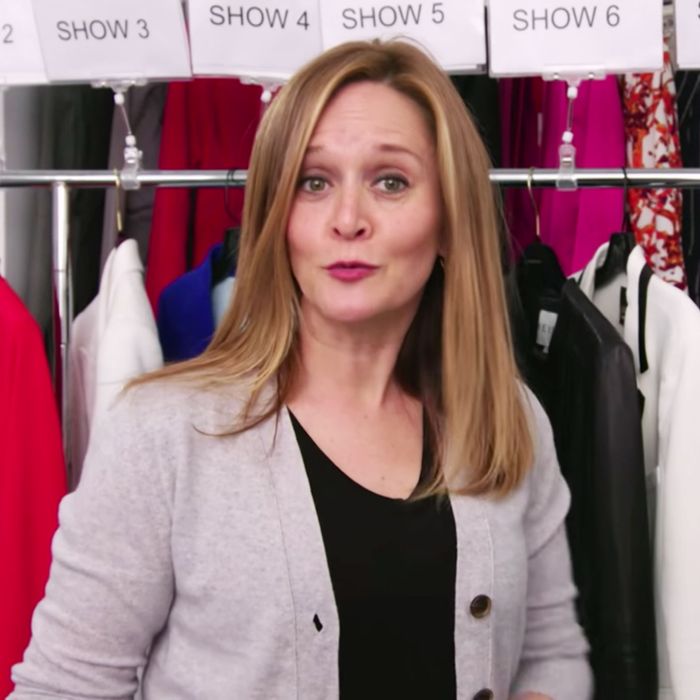 Since Full Frontal debuted in February, Samantha Bee has brightened up the drab late-night landscape with her fearless rants, irreverent wit, and, of course, her impressive collection of power blazers.
Often paired with jeans and sneakers, the power blazer is Bee's combat uniform, a versatile staple that pairs perfectly with a righteous takedown of the GOP/the NRA/"sociopathic 70-year-old toddler" Donald Trump, or whoever else Sam might have in her crosshairs. Comfortable yet businesslike, stylish without being fussy — not since pantsless Rihanna at the 2014 BFAs or the founding of Zara has the humble blazer enjoyed such a renaissance.
"A blazer is just my life staple," Sam has said of her decision to forego the usual dress and heels in favor of the distinctive lewk. "I rock a blazer." Here now, a tribute.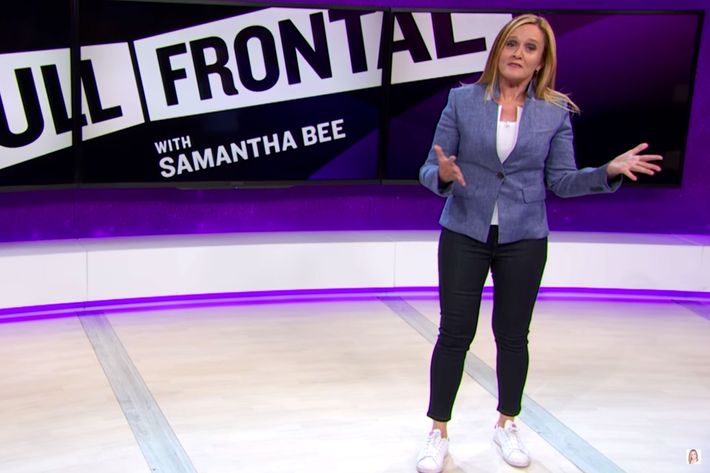 Lightweight linen and comfortable sneakers are a must for wading through the filthy wreckage of the RNC.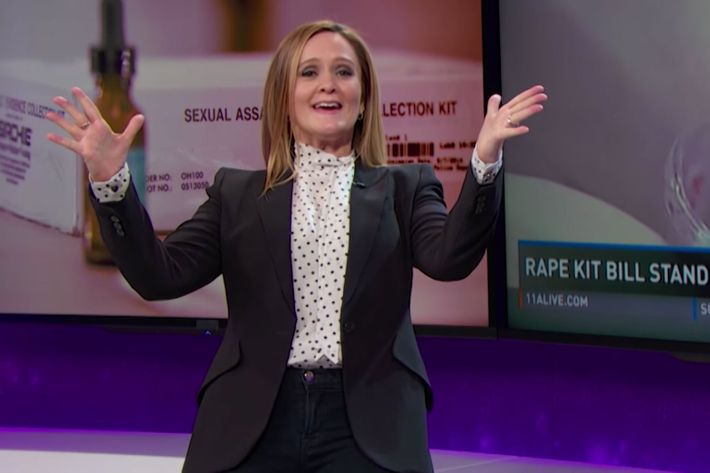 This chic, multipurpose black blazer would certainly survive a Marie Kondo closet overhaul, unlike the thousands of untested rape kits sitting in police stations across the country (as Sam riffs in her segment on national rape-kit backlog: "Does this rape kit spark joy? No. Into the trash it goes.")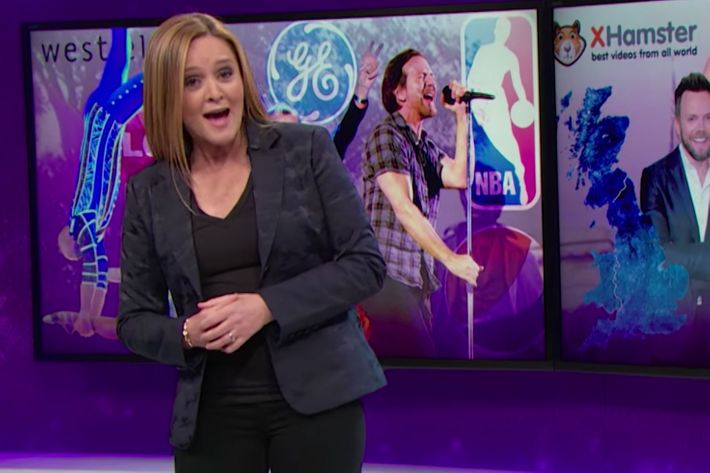 When Ted Cruz's campaign died, Sam donned respectful black mourning attire. She also sang a song!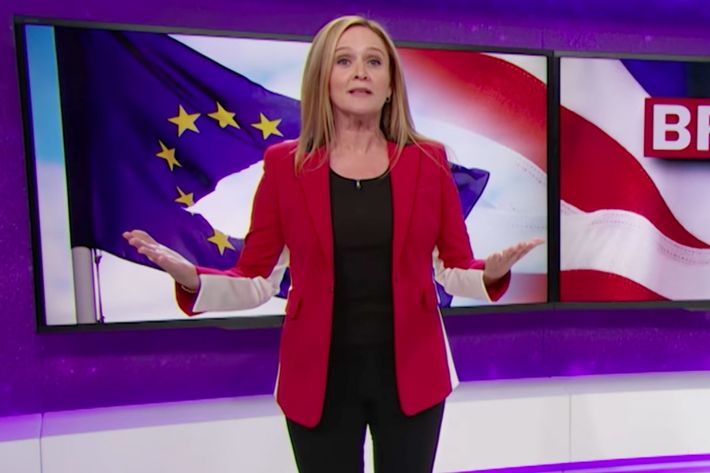 What item of clothing better encapsulates the regressive, backward-looking nationalism of Brexit than a traditional Redcoat?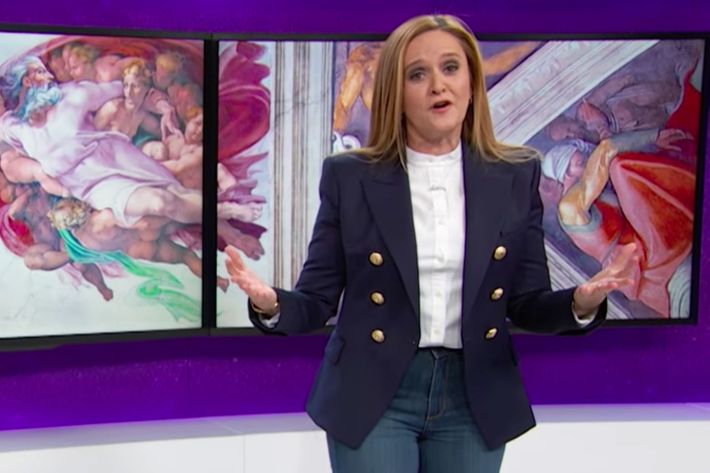 A double-breasted, navy-blue jacket, perfect for dismantling the patriarchy after a late lunch at the Yale Club.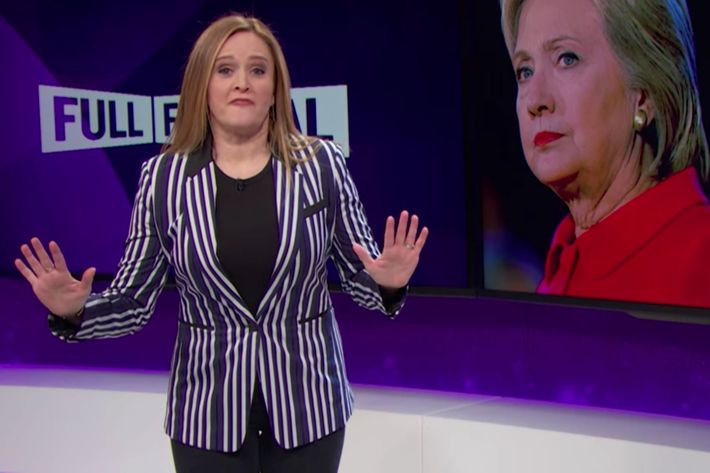 The GOP may want to legislate women's bodies, but they can't take away our flattering vertical stripes.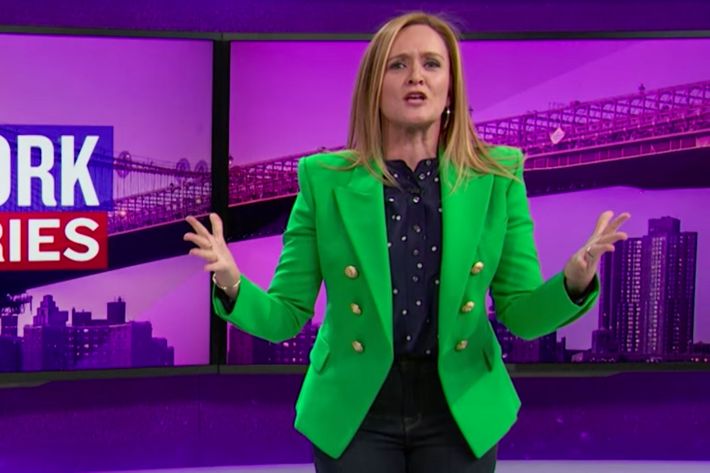 Ahh green, the color of money, or as Sam calls it, "Venmo for old people."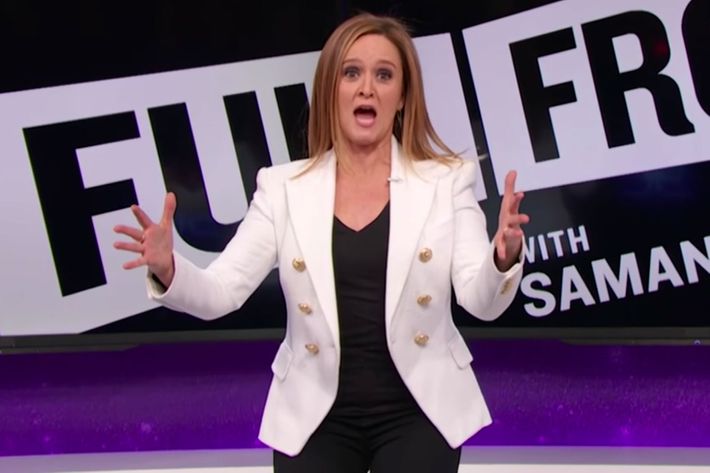 When Scalia died, Sam opted for a simple, classy white blazer, while Mitch McConnell opted to "honor America's greatest champion of original intent then by wiping [his] obstructionist ass on the very document he holds so dear." Different strokes!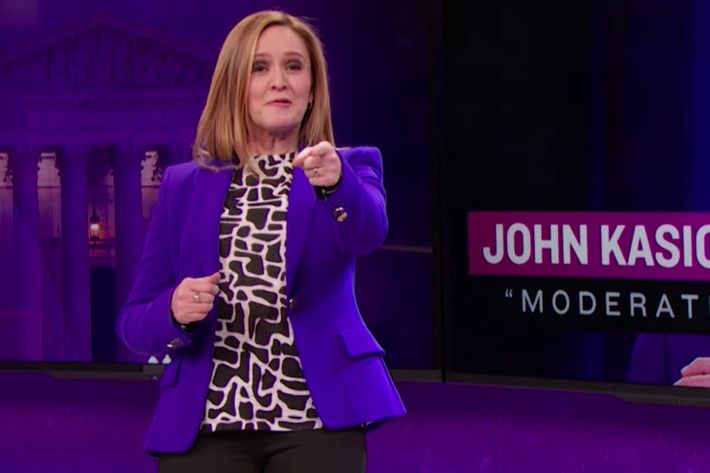 Bright colors and prints can serve as a welcome distraction from bleak subject matter, such as the crumbling of American democracy.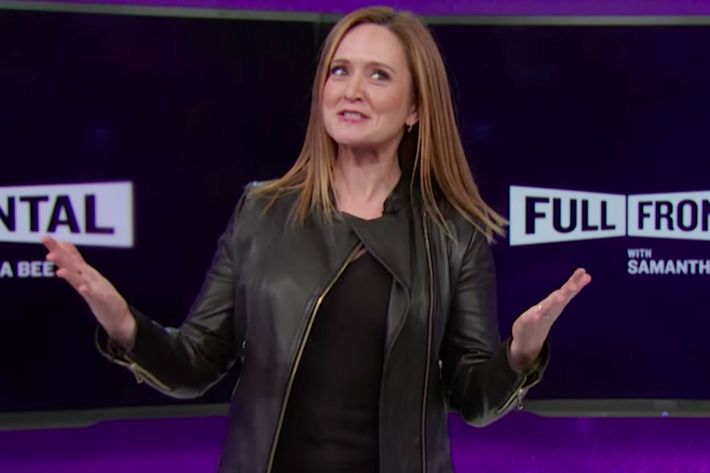 Really, what is a leather jacket if not the ultimate blazer?