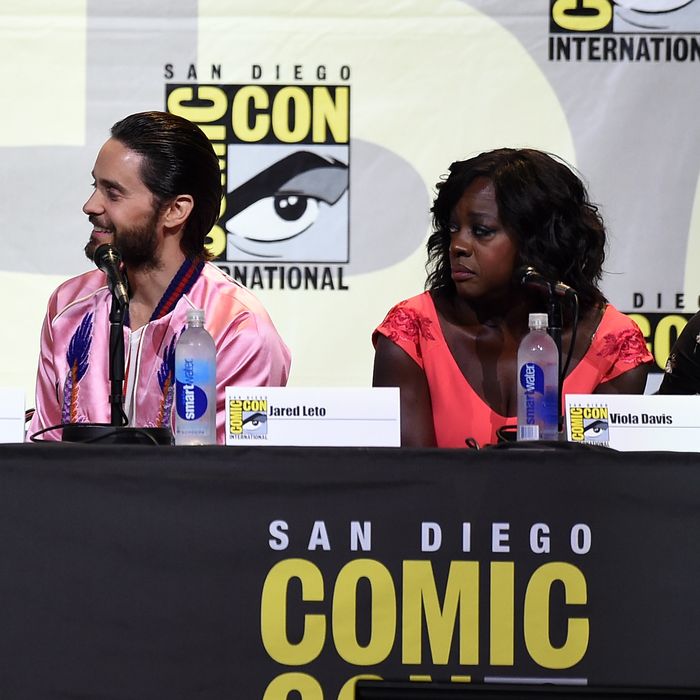 Photo: Kevin Winter/2016 Getty Images
It's been fairly well established that Jared Leto's preparation for his role in Suicide Squad has been downright exhausting.
When he wasn't acting through his urethra or nicknaming himself (that's not how that works!), he was sending gifts to his co-stars that go against most health and human-resources regulations. Anyway, we have long known that the co-star least likely to put up with his bullshit is Viola Davis, because she is a grown woman who does not seem to tolerate such ridiculousness, and yesterday's panel at San Diego Comic-Con seems to bear this theory out just based on Davis's facial expressions. Which is not to say she's not having fun! She definitely is. But, like most of us, she is maybe kind of over Leto's shtick.
Oh, and also this:
Maybe, just maybe, you shouldn't mess with a woman who knows How to Get Away With Murder. Let the press tour mishegoss begin!