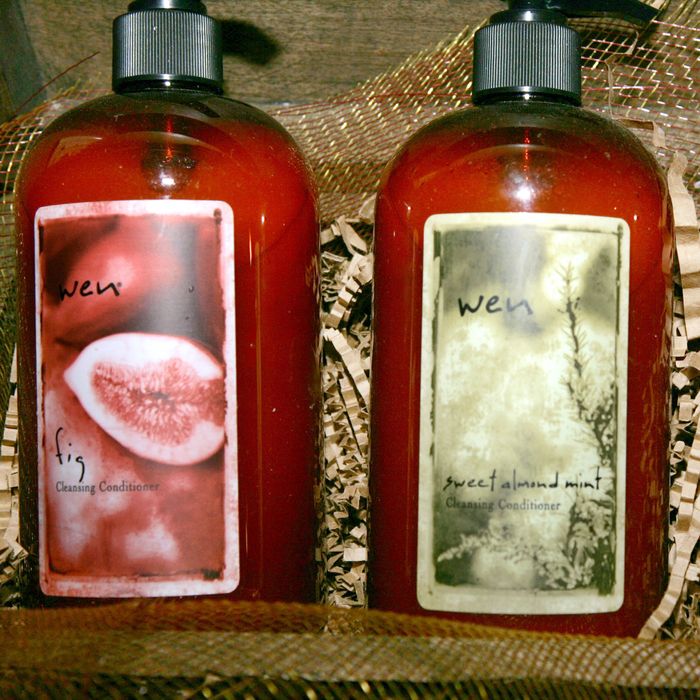 Wen cleansing conditioner.
Photo: Jesse Grant/WireImage/Getty
The U.S. Food and Drug Administration recently issued a safety alert for Wen by Chaz Dean Cleansing Conditioner after it received 127 complaints of "hair loss, hair breakage, balding, itching, and rash" associated with the product. Not ideal.
It's the largest number of reports the agency has ever gotten about a hair-cleansing product. The FDA says it's also investigating more than 21,000 complaints made directly to Chaz Dean Inc. and distributor Guthy-Renker that it learned of after inspecting their facilities. A spokesperson for Chaz Dean told the Cut that the company cannot confirm the total number of complaints since there are two entities involved*.
As of December, more than 200 women in 40 states had joined a class-action lawsuit against Wen, alleging that the sulfate-free cleansing conditioner caused severe damage to their hair. Dermatologists interviewed by NPR pointed out that people can have allergic reactions to ingredients like surfactants and preservatives — allergy tests can identify these problems —  and it's possible that some might be suffering from unrelated conditions like alopecia areata or male- or female-pattern baldness.
The FDA doesn't approve cosmetics before they're sold; rather it monitors any complaints to decide whether to investigate a product. The agency says that people who experience a reaction should stop using the product, see a health-care provider, and report their symptoms.
Chaz Dean Inc. provided the following statement:
The Wen by Chaz Dean family cares deeply about everyone's hair health. We encourage people who inquire about any hair issues to seek qualified medical assistance because it is a complex topic.

WEN® by Chaz Dean is safe, and millions of bottles have been sold over the last 16 years. We have consistently cooperated with the FDA and will continue to do so. We love our brand and our customers. 

Through this experience, we have learned that there is an immediate need for more education about hair health and common hair concerns in the industry, unrelated to Wen. There is no evidence that WEN products cause hair loss and the ingredients and formulations meet or exceed safety and quality standards set by the cosmetics industry. We stand behind them.
Update: This post originally stated that a spokesperson for Chaz Dean Inc. said the company did not receive 21,000 complaints when in fact the company cannot confirm the total number of complaints. This post now also includes a statement from Chaz Dean Inc.