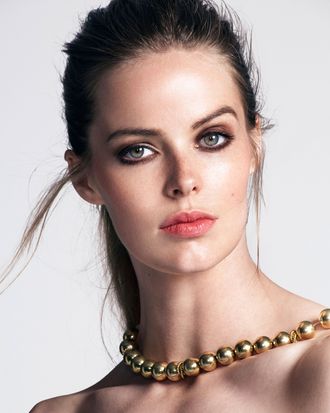 Robyn Lawley is a beautiful, curvy model.
Photo: Christine Hahn
For years, model and swimwear designer Robyn Lawley has been at the forefront of the body-positive movement. She's been cyber-bullied about her thigh gap, been outspoken about not wanting to be called "plus-size," and even reclaimed the phrase stretch marks. Lawley also recently made history as the first non-sample-size model to be featured in Sports Illustrated. Talking to the Cut, Lawley discusses looking "plus," not feeling good enough, and being dropped from beauty-job bookings once clients discovered her size.
Every time we do an interview with you, we get a slew of commenters talking about how you don't look "plus-size." 
It's ironic. I find it hilarious. Obviously, that is a point though. Conceptually, I don't fit into these people's perception of plus-size. Plus-size is a really broad term. If you're going to label sizes 8 to 18 plus-size, you're labeling the majority of women plus-size. I'm outraged just as much as they are, but are regular clients using girls that are my size? No. The only clients that are supportive of body diversity are plus-size clients.
Have you ever freaked out about your weight? 
Unfortunately, yes.  I found these crazy, old photos of me modeling, and they took my breath away. I was so skinny, and it was just not good enough. It wasn't skinny enough. I had tried everything and I had whittled myself down to a point where I couldn't be skinnier. Seeing those pictures reminded me that it's important for girls not to feel like that. I was weak. I needed to be fit, healthy, and young. I didn't need to be starving myself and freaking out about it all day, every day.
I have a daughter. I don't want her freaking out about her weight. She's going to be tall and curvy like me, I can already see it. She's a three-year-old-sized month-old. Weight is so mind-numbingly dumb to worry about, unless it's to a point where it's affecting your health. Morbid obesity is not fun for your body. Neither is being severely underweight. It's about finding your natural weight and sticking with it.
If we focus more on people feeling happy and finding their natural weight, that's a much better way of doing it. Plus is the same: Sometimes it can be all about not being plus enough, and that, to me, is mind-blowing. I'm just sick of it not being enough. Why can't I just be me and be proud of my body as is? What's so wrong with that?
How do you feel when there are headlines like "Plus-Size Model Gets XYZ?" Does it bother you? 
I've stopped trying to do that myself personally, because I think the power is in not saying it. But at the same time, I'd be nowhere in my career if people weren't using those labels. I just wish it was more common. I wish you saw curvy girls in every catalogue and every show. There's never really been plus-size girls in beauty. We've never seen it.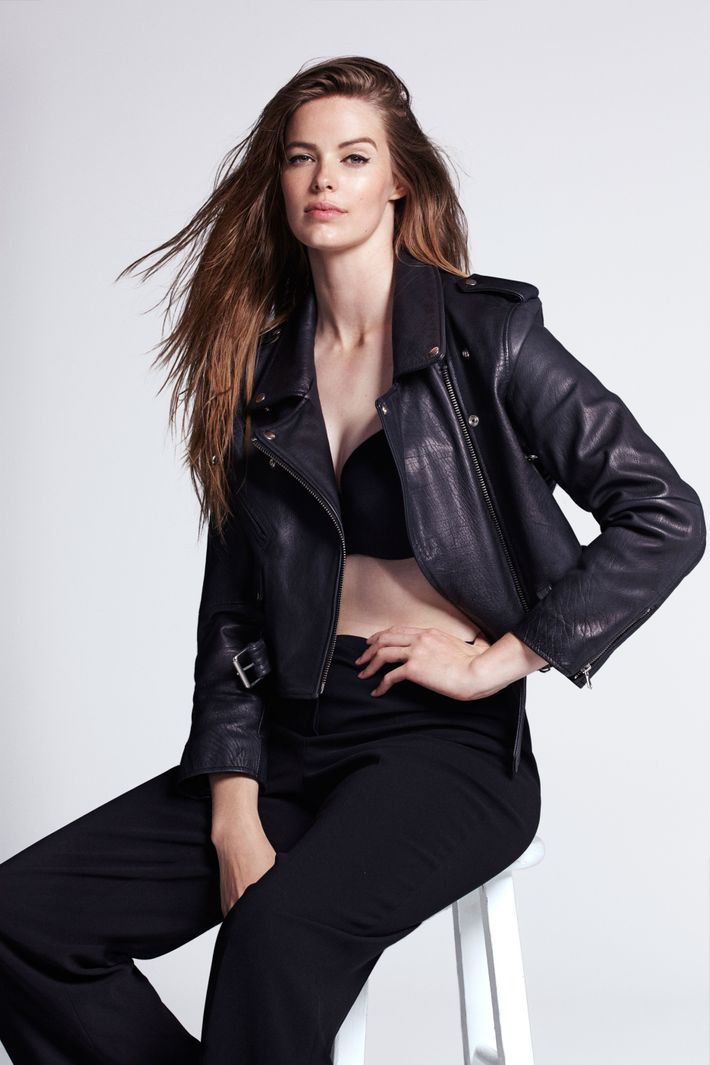 Why do you think plus-size girls aren't getting beauty contracts? 
My agency, when I signed with them, sent me out to all the beauty clients. My Italian agency did the same thing. I got booked from everyone. Then, as soon as they found out my size, they all dropped off. Even the Italian agency was like, "I don't think they understand you're plus-size."
So, you looked at a photo, you booked a girl, found out she was plus-size, and then you unbooked her? That's messed up. I can't control my bone structure. I can't get skinnier than my bones. I can't. You can change the sample. I'm a designer — you don't have to make the sample that size. You can easily change it, with your 1,000 seamstresses right there.
They told my agent, "Don't even send us a plus-size girl again," in those words. I saw the email. These were all massive, major companies, and after that, I had such a bad taste in mouth. But I think they're all going to start hitting themselves in the head for doing what they did. The beauty industry kept saying 'no' to me, but I just landed a hair contract for two years now with Pantene in Australia. So for me, it's that we finally broke into the beauty area with hair! Now people are more accepting. That is the way forward now.  People are realizing that beauty comes in all shapes and sizes.
This interview has been condensed and edited.